Cannabis Luckily, the days of 'grit weed' and other forms of contaminated cannabis being everywhere you look are gone, as domestic markets have improved and reliance on imports has lessened. However, occasional batches may still crop up, so it is best to be aware of what's in your bud, and how to be sure.
Visual Inspection
Before consuming a new batch of cannabis, be sure to closely inspect the bud, using a magnifying glass if necessary. Look out for whitish crystalline substances (that are NOT trichomes—the difference can be negligible with some higher-quality contaminants, so be careful!), as well as stems that appear to be caked in a foreign substance. Stems can often be a clearer indication of contaminants, as the fine particles can often be hidden among the irregular surface of the buds themselves.
Tactile Inspection
Rub a piece of bud or stalk between your fingers to test for the presence of spray. You may feel a chalky, dry texture, as well as individual grains of grit, glass or sugar. As well as using your fingers, you can also touch the tip of your tongue to the bud and then rub your tongue along your lips or the roof of your mouth to test for grainy substances. Be careful not to swallow any contaminants, as they could be harmful.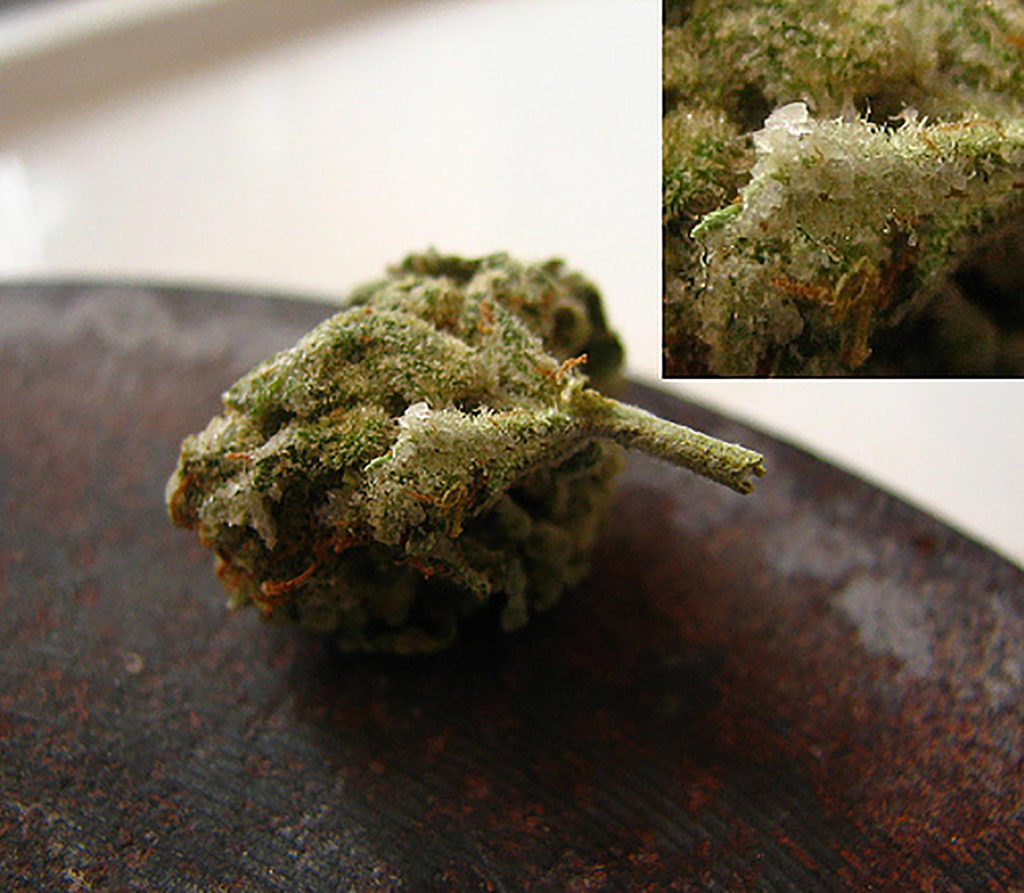 Other Methods of Detection
If you are passed a joint that you believe contains contaminated cannabis, assess the quality of the smoke itself. If the smoke is particularly harsh and chemical, it may indicate the presence of contaminants. As well as sprayed contaminants, it may also indicate mould or excessive, unflushed nutrients—either way, if your bud tastes particularly bad, it may very well contain chemicals harmful to your health. Well-flushed, professionally-grown cannabis should have a clean, juicy taste, so always pay attention to the flavour.
Another very important means of detection is checking your ash. Some common contaminants, particularly building grit, cause the ash of cannabis joints to become hard and compacted, so that when the joint is tapped the ash remains in place. Such ash may also be very dark in colour, although this is not always the case.
If you follow these steps, and reject any cannabis that is of questionable quality, you should be easily able to avoid smoking or purchasing contaminated cannabis.