Ireland "Can Ireland afford to miss out on The Green Rush?" asks Niall Neligan, lawyer, academic, and founder of drug policy law reform group, Fweed, in a recently published booklet entitled A 21st Century Approach to Regulating Cannabis, an ambitious legal framework, which could inject €300 million into the Irish economy by 2025.
The framework is a comprehensive legal and economic proposal that aims to eliminate the black market; protect children; benefit public health and scientific research while creating up to 15,000 jobs and a viable marketplace that could see Ireland become a major European center for cannabis in the next ten years.
As part of the framework, a new law called the Regulation of Cannabis (Medical & Adult Use) Bill would be introduced in 2019, replacing existing prohibitive laws, and separating cannabis from other illicit drugs such as heroin and cocaine. A second law, the Controlled Drugs Act would regulate these drugs, while cannabis would be treated in the same way as tobacco and alcohol.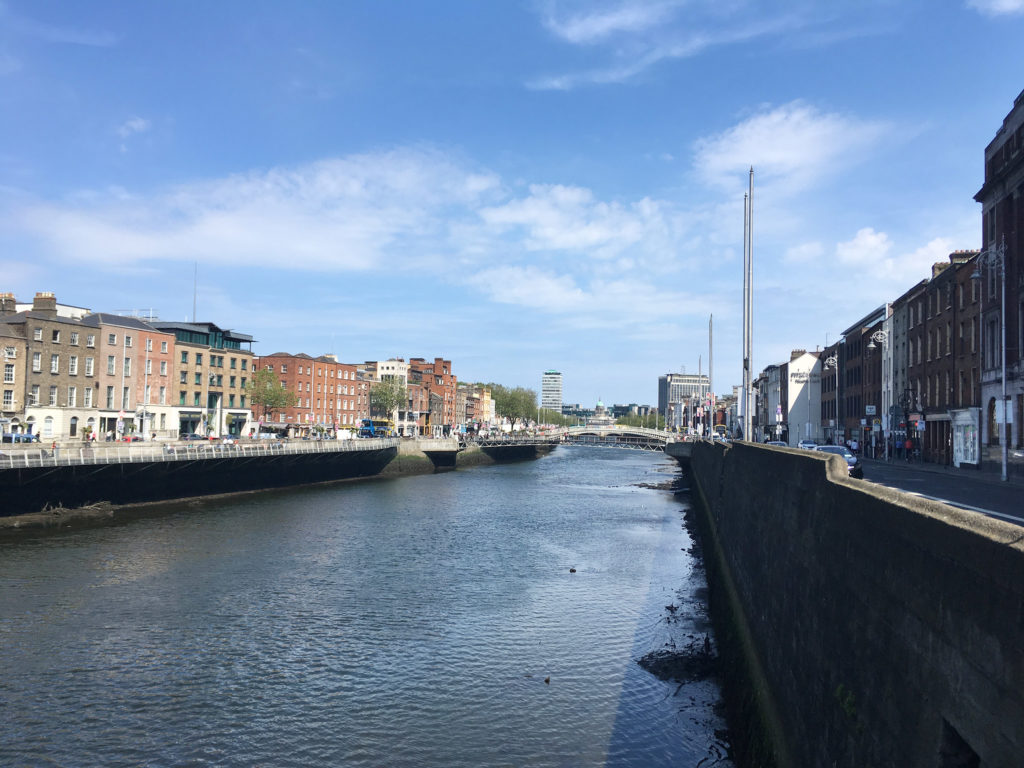 Licensed pharmacies will sell medicinal cannabis to certified medical patients, while licensed social clubs will operate for recreational users. Adult users would be permitted to purchase up to 60 grams per month, and 15 grams per week, and gift no more than 5 grams. Six plants can be cultivated at home, but only three can be flowering at a time. Medical patients can cultivate twelve plants, with six flowering at a time. Recreational users will be permitted to smoke and consume cannabis in designated social clubs, and in private homes.
According to the framework, the Health Products Regulatory Authority (HPRA) will oversee the licensing, production, distribution, and sale of cannabis, and hemp-based products, while the Pharmaceutical Society will regulate medical prescriptions and the Public Health (Tobacco Acts) 2002-15 will establish health and safety standards for public consumption of cannabis.
Cannabis is Coming
In a recent report published by UK-based industry advisors, Prohibition Partners, the current illegal market for cannabis is valued at €30 billion, and could grow to €60 billion in the next ten years while the medical market could exceed €55 billion. The aim of the new framework, which would effectively decriminalize all drugs, is to harness these growth opportunities before it's too late.

Neligan warns that Ireland can't afford to be left behind "by relying on outdated policies born out of ignorance and social conservatism." He doesn't want the Irish government to waste time introducing cannabis regulation incrementally, but rather accept the inevitable, and overhaul its approach to drug control by switching to a series of "harm reduction" policies, including decriminalization and dissuasion. "No drug has ever been made safer in the hands of criminal gangs," he writes.
He wants to see an end to prohibition, a strategy he labels a failure, and points out has generated zero in tax revenue, while regulation has generated $643 million for the state of Colorado since 2014. According to the Colorado Department of Revenue, marijuana sales of recreational cannabis, edibles and concentrates hit a record high of $1.51 billion in 2017. In Dublin, the estimated price of a gram of cannabis is €17.30, compared to Denver where it's $6.31, indicating the profit margins currently being made on the black market.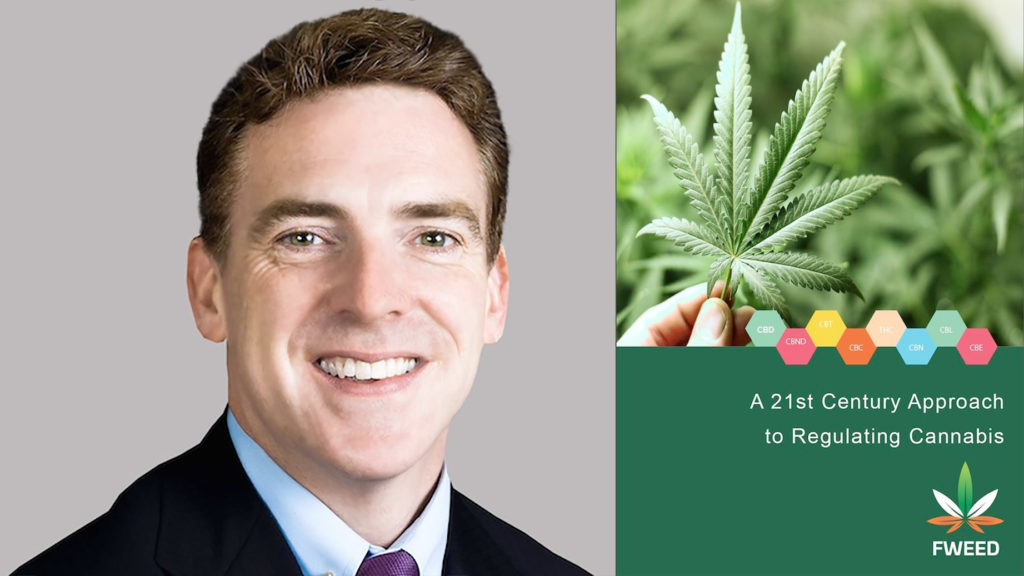 To capitalize on the market potential, the proposed Regulation of Cannabis (Medical and Adult Use) Bill includes a set of regulatory guidelines for the licensing, production, potency, packaging, vending, purchasing, possession, and home cultivation of cannabis. The guidelines include suggestions such as a "state of the art licensing system with 'built-in' safeguards" to exclude criminal gangs, child resistant containers, a tax on more potent strains and biometric fingerprinting for recreational users.
Presenting the Framework to Government
On July 10th, Neligan, along with medical cannabis activists Vera Twomey, Gino Kenny TD, and Kenny Tynan, and Dr. Garrett McGovern, a specialist in drug addiction, appeared in the Oireachtas (Irish house of government) to present the proposed regulatory framework. Neligan spoke for about forty minutes focusing on the economic benefits of the framework, while the activists highlighted problems with the current legislation and McGovern emphasized the benefits of harm reduction policies.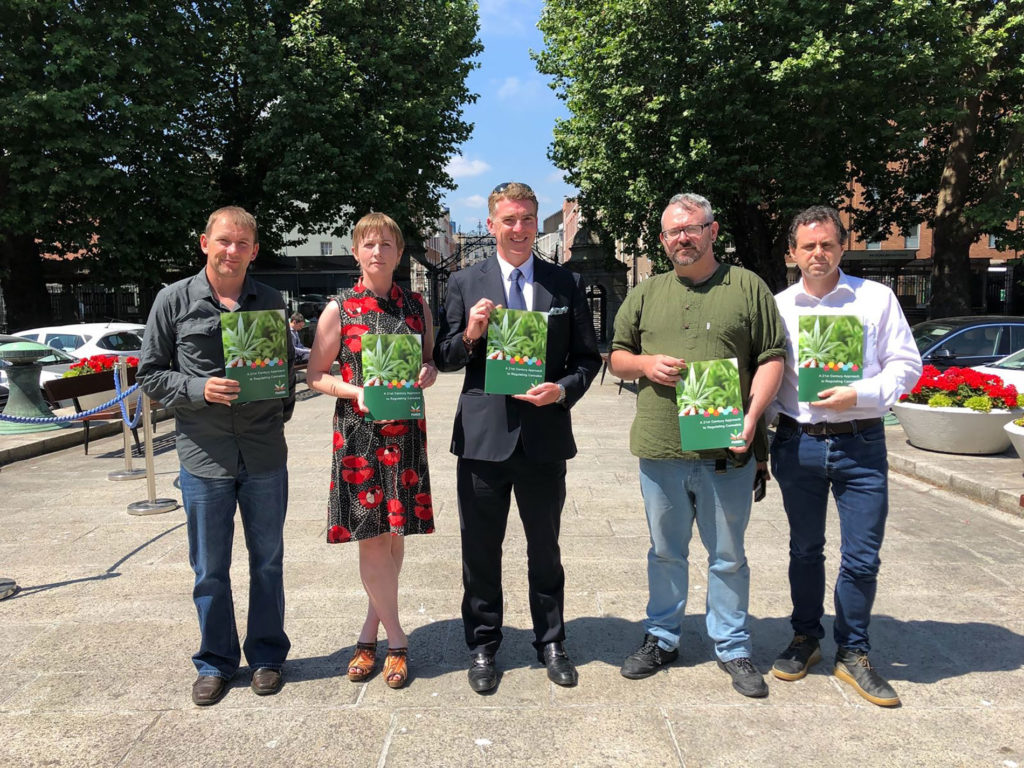 "This is the opening of the conversation," said Neligan after the presentation. "It's the end of the year for government, and as they go on holidays we're leaving them with a new way of thinking about cannabis. When they come back in September, we can have a real discussion about adult use and regulation. But to get this far means people are listening. For now, we have to keep the pressure on."
Things are already shifting in Ireland. The demand for and interest in medical cannabis has exploded in the last six months, so much so, that on July 17th the Department of Health published a new information service in a bid to expand its Medical Cannabis Access Program. While the Minister of Health, Simon Harris TD, acknowledged the need to expand on the Program, he warned: "Cannabis remains a controlled substance in many jurisdictions due to its potential for public harm."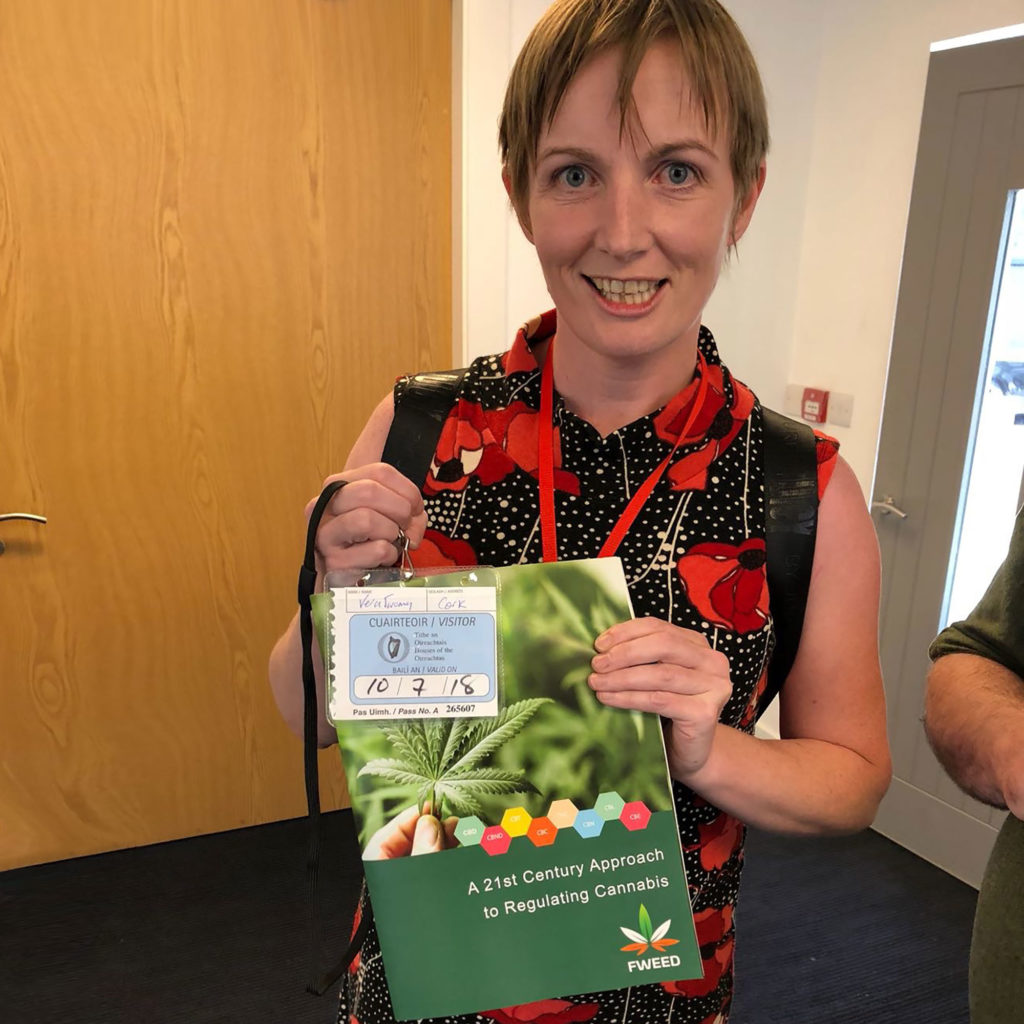 It's not just misinformed thinking within government that activists have to challenge. The medical community in Ireland remains largely uneducated on how to prescribe or use cannabis therapeutically, and until that's tackled, patients are not going to get the help or answers they need. So far, the Access Program grants access to patients with multiple sclerosis, nausea associated with chemotherapy and epilepsy. It's speculated that may expand to include chronic pain next year.
Preserving the Craft of Cannabis
On October 17th, Canada will become the first G7 nation in the world to regulate cannabis, making it legal for both medical and recreational use. In the meantime, Canadian companies such as Aphria and Tilray continue to expand their global activities, and though Neligan is aware these companies will play a role in the evolution of the market in Ireland, he's also keen to preserve the expertise of existing "craft growers" as Ireland transitions from black to green market.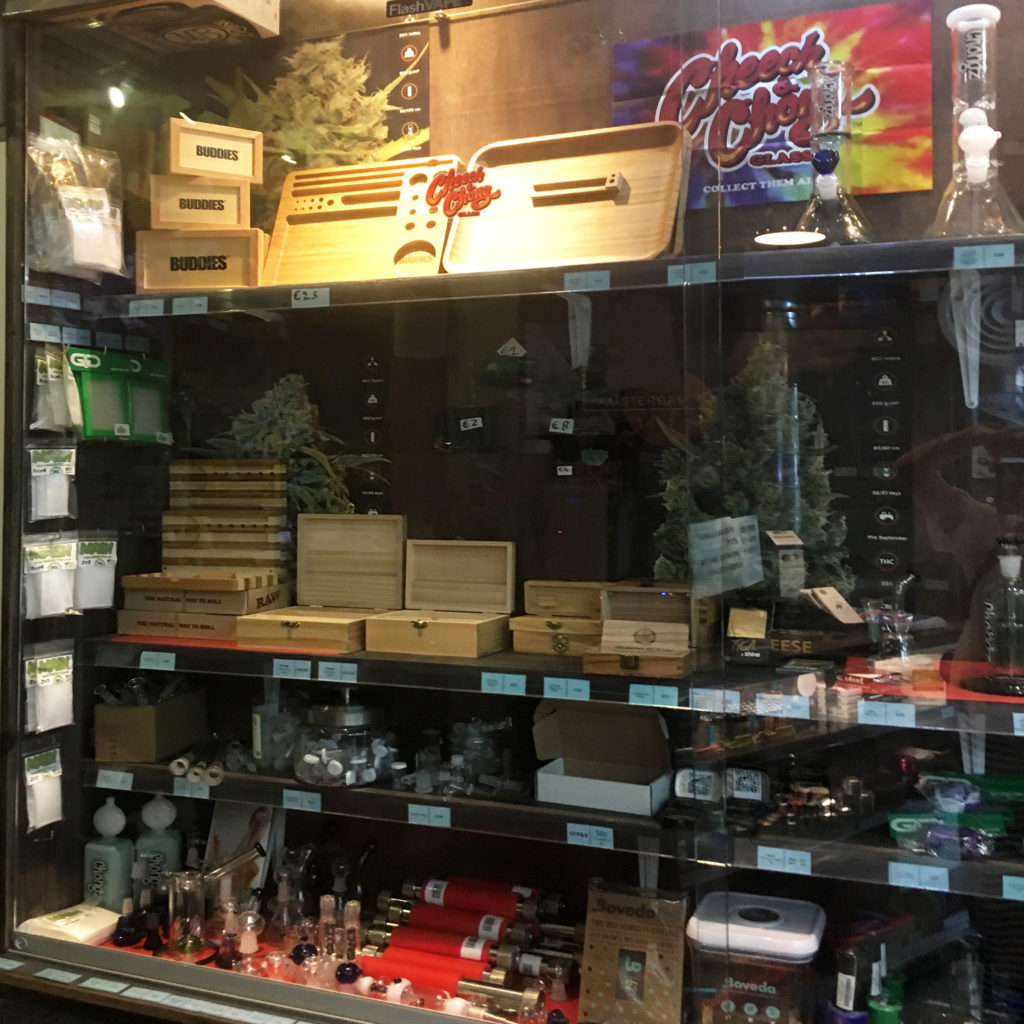 "It's wrong to assume that everyone growing cannabis is a criminal, even though technically they're breaking the law," he said. "There's a difference between career criminality and legal infraction. More importantly, anyone who doesn't understand that craft growers have to be part of regulation doesn't understand the culture. Excluding the growers will create a them and us situation we want to avoid. Our goal is to bring those people in from the cold so to speak, give them the opportunity to apply for licenses, and ensure everyone has a chance to participate in the Green Rush."