Ireland has traditionally had a hard-line approach to all drugs, but in recent years has begun to shift towards slightly more progressive policies. In 2013, laws were passed allowing for the prescription of medical cannabis, and since laws changed in 2006, some cannabis possession offences are now punishable by fines.
Legal aspects concerning consumption, possession and cultivation of cannabis
Cannabis possession & consumption
First- and second-time cannabis possession offences are punishable by summary fines of up to €1,000 in the District Courts. If the case leads to a conviction by indictment in the Circuit of High Courts, such as in the case of a not-guilty plea or a quantity deemed to be excessive, the fine can be as high as €1,270 for a first offence and €2,540 for a second.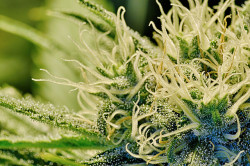 For third or subsequent offences, the summary fine can be up to €2,500, and a custodial sentence of up to twelve months can also be imposed. If third offences lead to conviction by indictment, the fine is decided by the court, and custodial sentences may be as high as three years.
There are no fixed limits for the quantity of cannabis or any other drug considered to be for personal use in Ireland; the law simply states that amounts must be "tangible and visible", which in practice can mean that tiny quantities of cannabis may be subject to these relatively large fines, and that even relatively minor quantities can be classed as intended for sale.
Sale of cannabis
Sale of controlled drugs including cannabis is punishable by a fine of up to €2,500 and/or a prison sentence of up to twelve months. On conviction by indictment, the court will decide on an appropriate fine, and a maximum sentence of life imprisonment may also be imposed. However, lesser sentences may be imposed, and are generally more common.
In cases where the quantity of controlled drugs is deemed to exceed €13,000 in value, the convicted individual is liable for a custodial sentence of at least ten years, unless it can be shown that exceptional circumstances apply.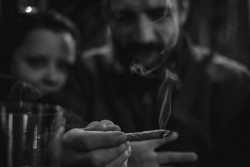 Due to the lack of possession limits, arguing that a specific quantity is for personal consumption rather than intended for sale or supply can be difficult, and the wording of the law even allows for the passing of a joint between friends to be considered supply.
Cultivation of cannabis
The cultivation of cannabis is punishable by a summary fine of up to €2,500 and a maximum custodial sentence of twelve months, or possibly both. If a cultivation case leads to conviction by indictment, the fine will be decided by the court, and the maximum custodial sentence permitted is fourteen years. Again, both a fine and a custodial sentence may be imposed.
Medicinal cannabis in Ireland
In April 2013, the Irish government passed a bill allowing for the prescription, possession and use of GW Pharmaceuticals' medical cannabis preparation Sativex for individuals suffering from multiple sclerosis.
However, despite various regulatory changes being implemented by the Department of Health in order to facilitate the process of acquiring and distributing Sativex, the medicine is still not available to patients as there has been no agreement on price between the Department of Health and GW Pharmaceuticals' Irish distributor. It is thought that the drug is likely to cost up to €500 per month, per patient.
Aside from Sativex, it is not legal for individuals in Ireland to possess or use cannabis for medical purposes. Typically, attempting to rely on a medical-use defence in court will prove unsuccessful; however, in March this year, 57-year-old James Walsh was arrested for cultivation of cannabis and given a two-year suspended sentence after he successfully argued that his operation (estimated to be worth €30,000) was purely for medical use. Interestingly, Walsh (a former heroin addict) argued that his cannabis use was intended to help him stay off heroin.
Cannabis seeds & grow equipment
It is not illegal to possess or sell cannabis seeds in Ireland, although it is illegal to germinate and grow them. However, the sale 0f equipment intended for the purpose of growing cannabis is prohibited, due to the passing of the 2010 Psychoactive Substances Act, which states that an individual attempting to sell "any object knowing that it will be used to cultivate by hydroponic means any plant in contravention of section 17 of the Act of 1977 shall be guilty of an offence". Plants listed in section 17 of the 1977 Misuse of Drugs Act are cannabis and opium.
Despite the law, the sale of cannabis grow equipment continues in Ireland—usually in outlets that are not overtly related to cannabis, and are ostensibly targeted towards growers of crops other than cannabis. If shop owners are found to be selling cannabis grow equipment or paraphernalia, they are liable for prosecution, and if convicted may be issued fines of up to €5,000 and custodial sentences of up to five years.
Industrial hemp in Ireland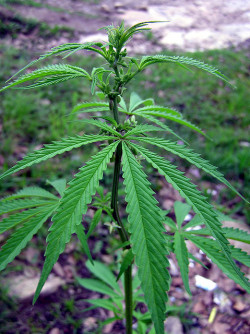 Ireland, just as most other European countries, has a long history of growing hemp, which was interrupted during the 20th century due to the global paradigm shift to criminalisation of cannabis.
In around 1995, the Irish authorities began to assess hemp as a potential source of sustainable fibre and oil; now, in keeping with EU regulations, it is legal to cultivate EU-approved varieties of hemp, containing no more than 0.2% THC, provided the cultivator is in possession of a valid licence from the Department of Health and Children.
Licence applications must be received by 14th April at the latest, and must be renewed each year. Hemp plantations must be situated away from public roads. As of 2015, various trial crops have been cultivated throughout Ireland, but hemp farming as a whole has not yet developed enough to be considered a viable industry.
Ireland's political parties & cannabis
Fine Gael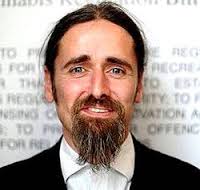 Fine Gael is the largest party in the Irish Oireachtas (Parliament), and occupies a generally centre-right position. Party spokesman and Minister for Health James Reilly in 2013 stated that: "It is not the intention of Government to legalise the use of cannabis either for medical or recreational reasons, owing to a number of concerns, including its potential for abuse and concern for public health. Cannabis misuse is detrimental to health and significant physical and mental health risks are particularly associated with long-term use."
Labour Party
The second-largest party, Labour are traditionally left-of-centre. However, a spokesperson stated in 2013 that the party was not in favour of full legalisation, although no reason was given. They are in favour of allowing Sativex and potentially other forms of medical cannabis, but in that they do not differ from Fine Gael, who also acknowledge the potential benefits of Sativex.
Populist party Fianna Fáil, the third largest in the Oireachtas, has stated "The party position is that we support legalisation for medical purposes but not in any other circumstances.  We don't believe there is a strong enough body of evidence to warrant further legislation. We are not convinced that legalising cannabis would not cause further difficulty as there is still very strong evidence that it is a gateway drug and leads to people becoming addicted to stronger drugs."
Nationalist party Sinn Féin is opposed to the legalisation of cannabis, and supports the implementation of medical cannabis laws only on the basis of a full Health Technology Assessment.
The far-left Socialist Party supports legalisation of cannabis, "but it should be made available through a State monopoly with accompanying safeguards for harm minimisation and education about the effects of use."
They furthermore state: "We are opposed to the criminalisation of young people and we believe that it is a waste of garda resources."
Independents
Notable non-party-affiliated politicians include Luke 'Ming' Flanagan, who in 2013 brought a motion to legalise cannabis to the Oireachtas; however, the motion was defeated in the Dáil Éireann (the lower house of the Irish legislature).