GMP In breaking news, the Dutch company Bedrocan has been recognised as compliant with the European Medicines Agency's good manufacturing practice (GMP) standards. This is the highest level of compliance ever achieved by a medicinal cannabis company.
Following a thorough evaluation by the Dutch Health Care Inspectorate, Bedrocan was awarded GMP-compliant status in a world-first ruling by the European Medicines Agency on Monday. The company also has production facilities in the Czech Republic and Canada, which are expected to be fully compliant by 2018.
GMP is considered to be the highest standard of good production practice that a manufacturer of medicines must achieve. Thus, recognition of Bedrocan's compliance is greatly significant, and is an important endorsement not only for the meticulous maintenance of their facilities but also for product quality and consistency.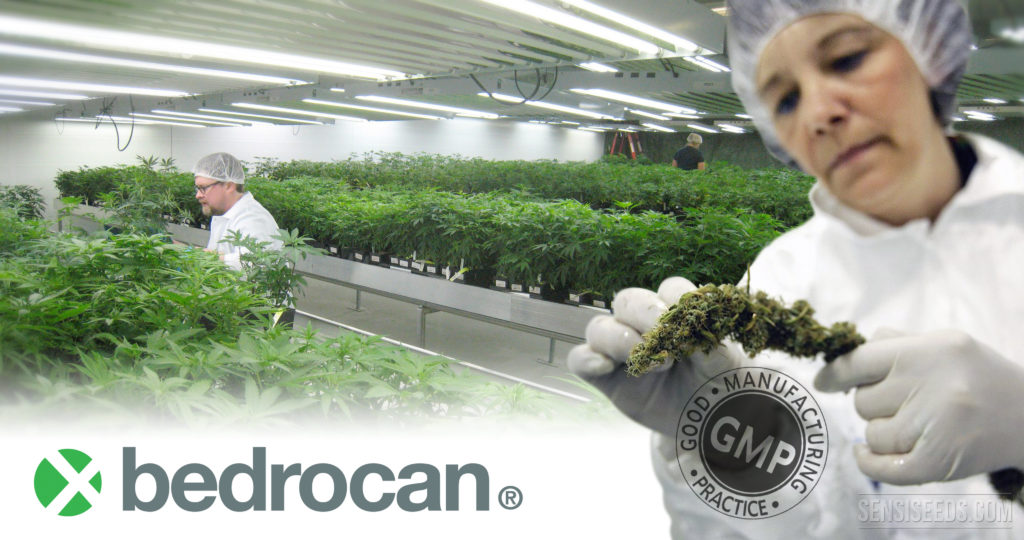 Tjalling Erkelens, Chairman of Bedrocan International, said:
"This is a significant recognition. We have always aimed to meet the highest pharmaceutical standards. Now our way of working is officially recognised by the authorities."
The work that Bedrocan has done over the years is undoubtedly of great value. For example, the company has consistently pushed to supply patients with whole-plant cannabis. Historically, supplying patients with whole-plant cannabis has always been hugely difficult as regulatory bodies almost all insist on consistent medicines that do not vary between batches.
Even when grown from genetically identical clones, cannabis plants can vary greatly in their final cannabinoid and terpene composition – if environmental factors have been altered, for example. This natural variation is a big reason that whole-plant cannabis has a hard job getting past regulatory approval mechanisms. However, Bedrocan's landmark achievement should certainly go a long way towards putting that particular prejudice firmly in the past.
The company has spent decades refining techniques that ensure variation is kept to a minimum. First and foremost, they have a basis of good, stable genetics to work with, which will continue to produce generally stable results well into the future.
Next, they ensure that environmental conditions are maintained according to exceptionally rigorous proprietary techniques, and that each crop of cannabis is grown exactly the same way as the last. With high-quality equipment and automation tools, maintaining temperature, relative humidity, nutrient cycles, and everything else that the plant needs becomes a matter of course.
Thus, Bedrocan's cannabis can be relied on to produce consistent results, and with this announcement of GMP compliance, their effort has been recognised in a greatly significant manner. Not only that – today's decision paves the way for other medicinal producers of whole-plant cannabis to achieve regulatory compliance too.
The wait to discover who will be the second to achieve GMP compliance will be very interesting – and given the speed at which cannabis is becoming legitimised worldwide, it will probably not be long!