Since January 2015, Swiss citizens ordering cannabis seeds online have been targeted by Customs, and by their government. Read more here.
The Swiss cannabis landscape has been under scrutiny lately. Since January 2015, consumers of the plant residing in Switzerland have been targeted by the government, with the help of Customs personnel as well as of police forces.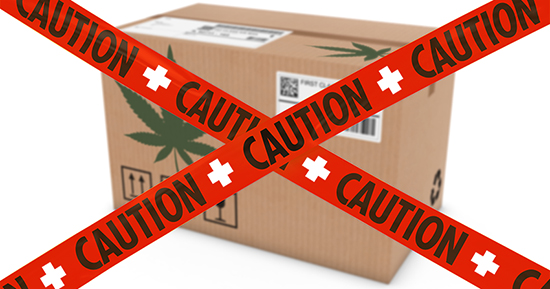 Dubious government measures
Swiss media confirm that several hundreds of cannabis enthusiasts have been reported by Customs personnel over the last months. The common denominator? These Swiss citizens have been ordering cannabis seeds online.
Many cannabis consumers turn to growing their own cannabis plants in order to provide for their personal needs; this is especially true for medicinal cannabis users, that see in home growing the most cost-effective, practical way to obtain easy access to the medicine. It also allows them to apply a certain level of quality control incomparable to measures taken – if any – by growers feeding the black market of cannabis products.
From a legal standpoint, many countries within the European Union authorize individuals to own, purchase or sell cannabis seeds, including Switzerland. Yet, starting in the early '00s, a decline in tolerance to cannabis consumers started to show, with an apotheosis of sorts registered by the media from beginning of 2015.
This is why cannabis activists from all over Europe were quick to express their outrage at this newfound tactic aiming to out cannabis growers. And with reason: as long as a citizen purchases their cannabis seeds from an authorized cannabis seed shop, and as long as their country of residence allows the trade of seeds, the practice of ordering cannabis seeds online is legal.
Yet, hundreds and hundreds of these "offenders" have been denounced by Customs to police as well as judicial authorities. As reported by the concerned parties, in most cases, their orders were held at the border, resulting in their homes being searched. And predictably, a very large majority of these searches turned out to unveil non-professional, small growing installations. Plants, seeds as well as equipment were seized and disposed of.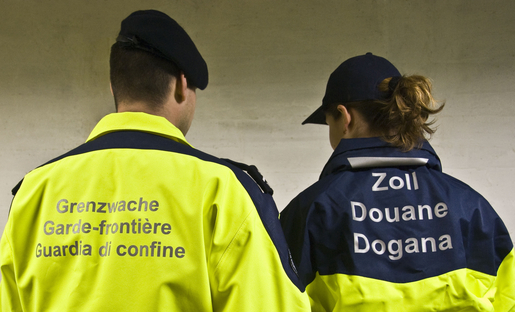 As pointed out by Sven Schendekehl, from association "Legalize It", not only is this seeming "witch-hunt" conducted by the government on the verge of legality, it is absurdly pointless, and that is without mentioning the funds used to mobilize police forces on the task of harassing these online shoppers.
Switzerland in backwards motion since 2005
During the '90s and early '00s, Switzerland was somewhat of a quiet haven for cannabis consumers, offering for instance many options in terms of hemp-related items; clothing, hygiene products, and even some not-made-for-consumption cannabis-based products such as pot-pourris. Large metropolises especially, were riddled with shops selling these types of articles.
In 2005, the owner of such a shop was arrested, prosecuted and condemned for the sale of the aforementioned cannabis pot-pourris. This was the beginning of a new era in the country, and since then, many other hemp shop owners have suffered the same fate. In 2007 and 2012, penalty guidelines in regards to drugs were revised to include fines for possession, consumption and trade, and one to three years of imprisonment in case of possession of more than 4kgs of cannabis.
While the Swiss and European cannabis activist scene has intensified its efforts to counter this policy, on the other hand, it seems 2015 shows a major shift in police behaviour in regards to casual cannabis consumption.
So far, Swiss citizens have not been very supportive of their government's actions. Back in February 2015, a survey conducted by 20min.ch showed that 80% of their readership was favourable to cannabis legalization. Following this year's debacle, a more casual, side-column survey is currently being conducted, and clearly hints at similar outcomes.
Cannabis seed banks support European consumers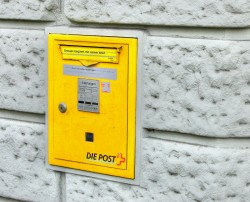 Sensi Seeds is based in the Netherlands. As most of our readers know, the trade of cannabis seeds is the core of our activity, and we are especially concerned by this alarming situation. Safety and discretion have always been our priorities when shipping seeds to our customers. This is why we have elected not to send our cannabis seeds to Switzerland anymore upon reading about the current situation. Unsurprisingly, identical measures have been taken by many other cannabis seed banks.
As judiciously pointed out by Sven Schendekehl, prosecuting individuals while attempting to randomly link them to the likes of traffickers is "inappropriate", not to mention fruitless.
Sensi Seeds vows to see the situation improve in the coming months: despite the efforts of the Swiss establishment, cannabis culture is raging, keeping the country present in cannabis-related news. And as always, we advocate for a science-based, inclusive legislation that will keep the average cannabis consumer as well as the medicinal user out of the realm of illegality.