CBD Switzerland 66% are in favour of legalisation: Is the CBD boom the first step towards legalisation in Switzerland?
The licensing of the first tobacco substitute made of CBD hemp buds at the end of 2016 for Switzerland as a whole also breathed new life into the discussion surrounding the status of the prohibited plant. Because since then, producers and CBD shops, in which you can both buy and consume CBD weed, hashish and extracts, have been springing up like mushrooms. In addition to the four currently legal CBD tobacco substitute products, which are officially defined as "product for tobacco withdrawal or as tobacco substitute," most CBD buds are sold as raw material and therefore fall within a legal grey area, which hasn't been challenged by the authorities so far.
If you enter the Niagara Smokers Lounge in Dübendorf, Switzerland, you should expect the well-known fragrance of Amsterdam coffeeshops from the chill-out area of the cosy shop, where cannabis is consumed completely legally. In addition to pure CBD crystals, only 100% legal, strong CBD-type varieties such as "Sweet Sunflower" (THC 0.3%, CBD 10%), Sweet Indoor Royal Flush (THC 0.6%, CBD 15%) or Tropical Forest (0.5% THC, 17% CBD) are on sale. All products may contain unlimited CBD and no more than 1% THC, which Dario Tobler and his partner Markus Walther meticulously monitor when producing it in their nursery in nearby Schaffhausen. Their Bio Can AG has been growing CBD-rich varieties for their own online and CBD coffeeshop and is therefore one of the Swiss CBD pioneers. Aside from in their own shop, the much sought-after buds are also going to an ever-increasing number of other dealers and shops between Zurich, Basel and Geneva. When cannabis became virtually legal in Switzerland in the 1990s, hemp pioneer Markus Walther had already grown highly potent cannabis for the famous Swiss Duftsäckli in the same place. At that time, cannabis and hashish were being produced semi-legally throughout Switzerland and sold in small shops under strict youth protection laws.
"For me, it's not about simply creating a space in which potheads can smoke pot, but that cannabis consumption is no longer so stigmatised. People would never think of calling someone drinking their celebratory evening beer an alcoholic right away. I want people smoking cannabis in public to be accepted as normal," is how owner Dario Tobler explained his reasons for opening the coffeeshop to the Swiss media.
Since the emergence of the CBD boom, it has been difficult for the Swiss police to differentiate legal from illegal buds, or even determine whether the suspect has CBD or THC weed on him. In August, the Swiss police therefore announced the use of a CBD quick tester, which has already reported to have proven very reliable during the test phase. Currently, even CBD weed smokers who are caught smoking in public receive regular fines.
The many visitors from nearby Germany, who want to enjoy the ambience of a cosy coffeeshop in one of the many Swiss CBD shops, are being required to empty their pockets before making the journey home. They cannot even take the varieties grown in accordance with EU directives containing less than 0.3% THC home with them without risking being reported for cannabis possession.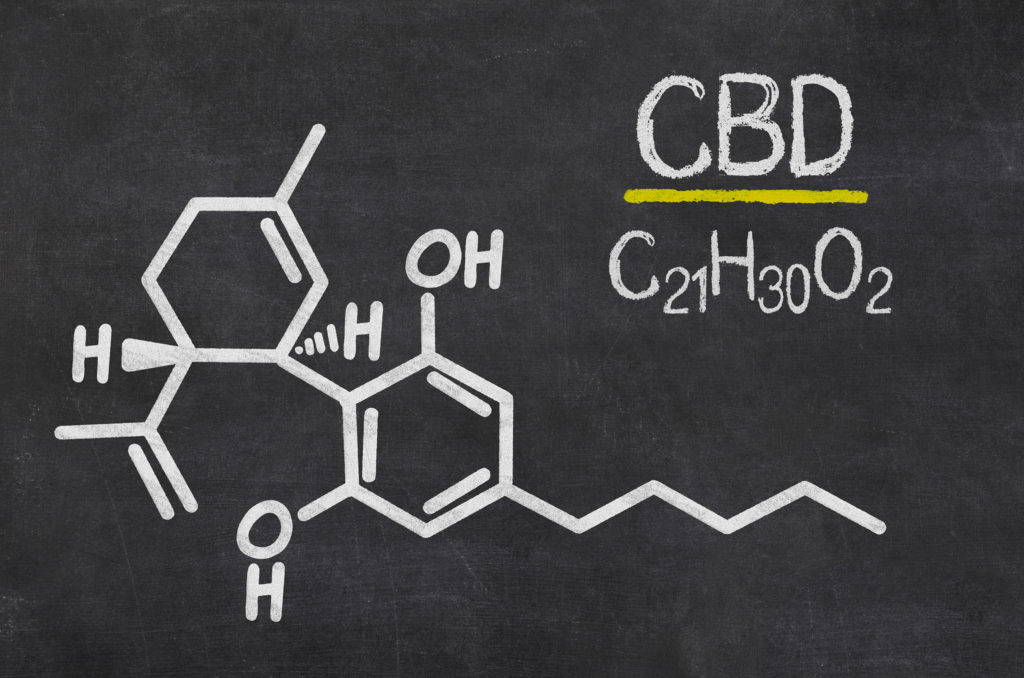 66% in favour of legalising cannabis
The new CBD boom is creating lasting headlines and it also seems to be increasingly normalising the relationship between the Swiss and cannabis. Whereas in the 2008 referendum, only just under 37% voted in favour of legalisation, according to the most recent surveys, this wish is now supported by two-thirds of the public.
On behalf of Fachverband Sucht, the Swiss Institute for Market and Social Research, gfs-zürich, surveyed 1200 people over the age of 18 during the period from 11 July to 5 August by telephone on the legalisation of cannabis.
66% of the Swiss population advocates lifting the cannabis ban, on the condition that consumption for those under the age of 18 and participation in road traffic remain prohibited.
It is just as important to the Swiss that:
– cannabis consumption is subject to the same regulations as smoking cigarettes (66%),
– cannabis can only be sold in pharmacies (64%) or specialist shops with specially-trained staff (62%).
57% even believed it would be sufficient to simply tax cannabis, whereas 52% even believed that simple warnings on the packaging would suffice.
Whilst the majority seems to welcome the new development, the police aren't entirely happy with the low-THC, legal cannabis buds. A CBD joint looks and smells just like a real one, and only experienced cannabis connoisseurs, of whom there are not too many among the Swiss police, would be able to differentiate between a CBD joint and one containing THC. While Dario Tobler can in fact guarantee that only low-THC weed is sold in his shops, he is neither able to influence nor smell whether his patrons are rolling their joints using CBD that they have already bought, or with THC-rich cannabis they have brought with them.
Austria follows suit
In Austria too, the first two CBD bud shops opened a few months ago, where there are both Austrian-bred varieties and Swiss varieties grown in accordance with EU directives. In Austria, the varieties are called Sissi, Nuria and Ronja and, unlike in Switzerland, are allowed to contain no more than 0.3% THC.
Only in Germany will legal CBD buds remain banned in the foreseeable future. The Federal Government brought an end to the CBD boom at the end of 2016 with a change in legislation covering all cannabidiol products in accordance with the German Medicinal Products Act. Since the end of 2016, time-consuming and expensive licensing processes have been necessary to produce and handle products containing CBD. Pioneers with big ambitions and little financial capacity, who are currently opening up the market in Switzerland and Austria, can barely afford it.