It's illegal to possess or sell cannabis in Eswatini (formerly Swaziland), but the government have explored the possibility of legalising it in a bid to boost the economy. The country's illegal cannabis trade is booming (particularly in the north), thanks largely to international high demand for 'Swazi Gold' – a landrace strain that produces potent effects.
Recreational cannabis
Illegal

Medicinal cannabis
Illegal
Cannabis laws in Eswatini
Can you possess and use cannabis in Eswatini?
It's illegal to use or possess cannabis in Eswatini (formerly known as Swaziland), under the Opium and Habit Forming Drugs Act of 1922. If caught with cannabis, the offender may be given a maximum of five years in prison.
However, this may be subject to change in the future. In 2015, Minister Phiwayinkhosi Mabuza called for the legalisation of 'dagga' (the local term for cannabis). Then, in 2017, lawmakers announced that they would again be exploring the option of legalising cannabis use, in a bid to boost the country's struggling economy.
Experts suggested that, if the laws were to change, legalising cannabis could generate as much as €23.4 billion (US $1.63 billion) a year. They also stated that the gross domestic product of Eswatini could triple. The other benefits of the cannabis plant were also highlighted, including the manufacturing of clothing and carpets, not to mention the potential medicinal gains.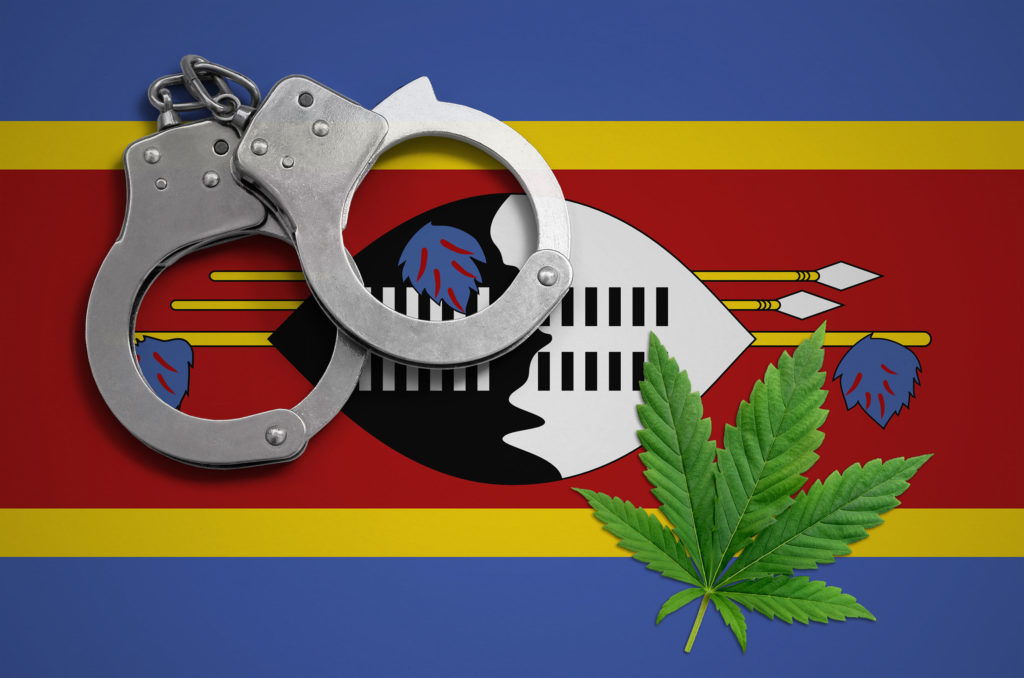 Can you sell cannabis in Eswatini?
Eswatini law regards the sale or supply of cannabis as a much more serious offence. As such, if caught selling, distributing or trafficking the substance, the offender may be given a maximum of 15 years in prison, or a fine of €15,000. These laws are outlined in the Pharmacy Act of 1929.
Can you grow cannabis in Eswatini?
It's illegal to grow cannabis in Swaziland, with fines and prison sentences in place for those that do. However, cannabis cultivation is rife, due largely to the high levels of poverty in the country. World Bank data shows that almost 40% of Eswatini's population are living under the international €1.70 a day poverty threshold.
Many farmers rely on growing cannabis to earn a living, as it produces a higher profit than any other crop. Eswatini is one of the main cannabis producing countries in the southern Africa region.
The authorities regularly attempt to eradicate the cannabis plantations. However, the sheer extent of the cultivation (combined with lack of funds to support the police force's efforts) makes this virtually impossible.
The situation could change in the future. In 2017, The Swazi House of Assembly explored options regarding the practical benefits of cannabis cultivation – for example, for making carpets and uniforms. They also looked into the medicinal benefits associated with the drug.
Is CBD legal in Eswatini?
Eswatini law makes no distinction between CBD and cannabis, despite the fact that CBD doesn't contain enough THC to produce a 'high'. As a result, CBD is illegal to use, purchase and sell in the country.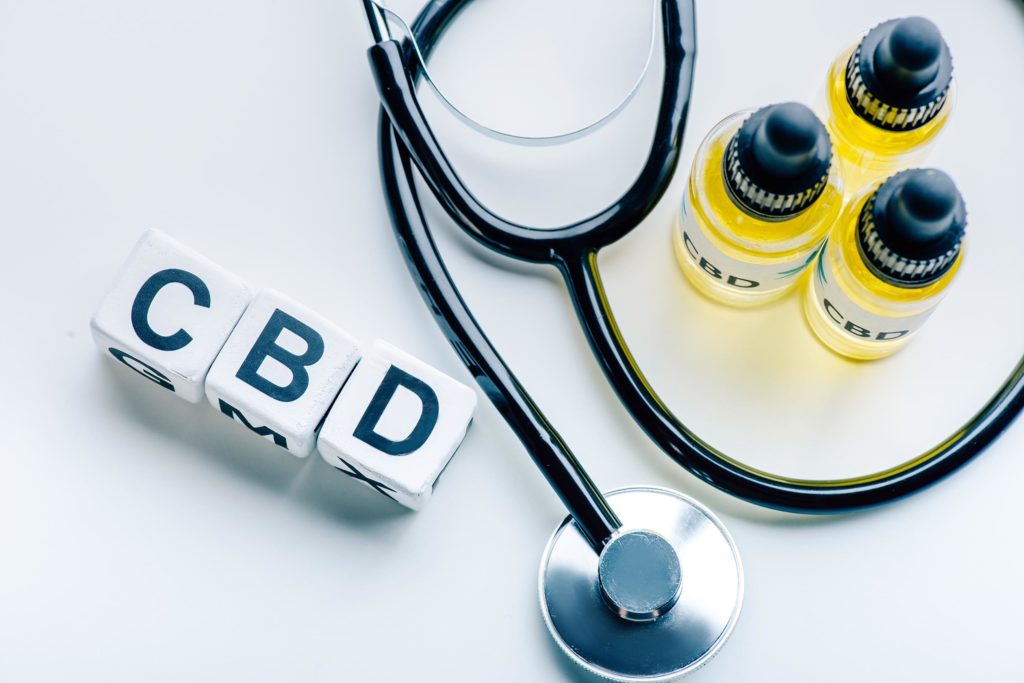 Can cannabis seeds be sent to Eswatini?
It's illegal to purchase or sell cannabis seeds in Eswatini. This means that seeds cannot be sent in the post either.
Medicinal cannabis in Eswatini
There is currently no medicinal cannabis programme in the country. Eswatini's government have made no mention of introducing one in the future. However, some prominent politicians have suggested legalising cannabis for all uses, in a bid to boost the economy.
Local campaigners are fighting to have medicinal cannabis legalised for AIDS and HIV patients. Madzabudzabu, the co-ordinator of the Eswatini AIDS Support Organisation in Hhohho, commented in the media: "In terms of HIV, sometimes it (cannabis) can boost the immune system. It can help in boosting appetite, that is proven."
Industrial hemp in Eswatini
Eswatini's authorities realise they can capitalise the profit-making potential of the cannabis growing in their country by permitting farmers to cultivate industrial hemp. In 2019, the Ministry of Economic Planning and Development approved the establishment of a farm and processing plant for medicinal cannabis and hemp in Eswatini. PSIQ now have an exclusive licence to grow and cultivate cannabis in the country, to be exported across the world.
The licence was granted under the conditions that:
The plantation and processing plant would adhere to strict GMP global health standards.
The company would create a training facility to create jobs for local citizens.
They would also create a medicinal cannabis research and development lab.
They would distribute medicinal cannabis and hemp in Eswatini.
PSIQ has an exclusive licence for ten years. During this time, PSIQ can research, cultivate, import, export and distribute cannabis, with permits from Eswatini's authorities.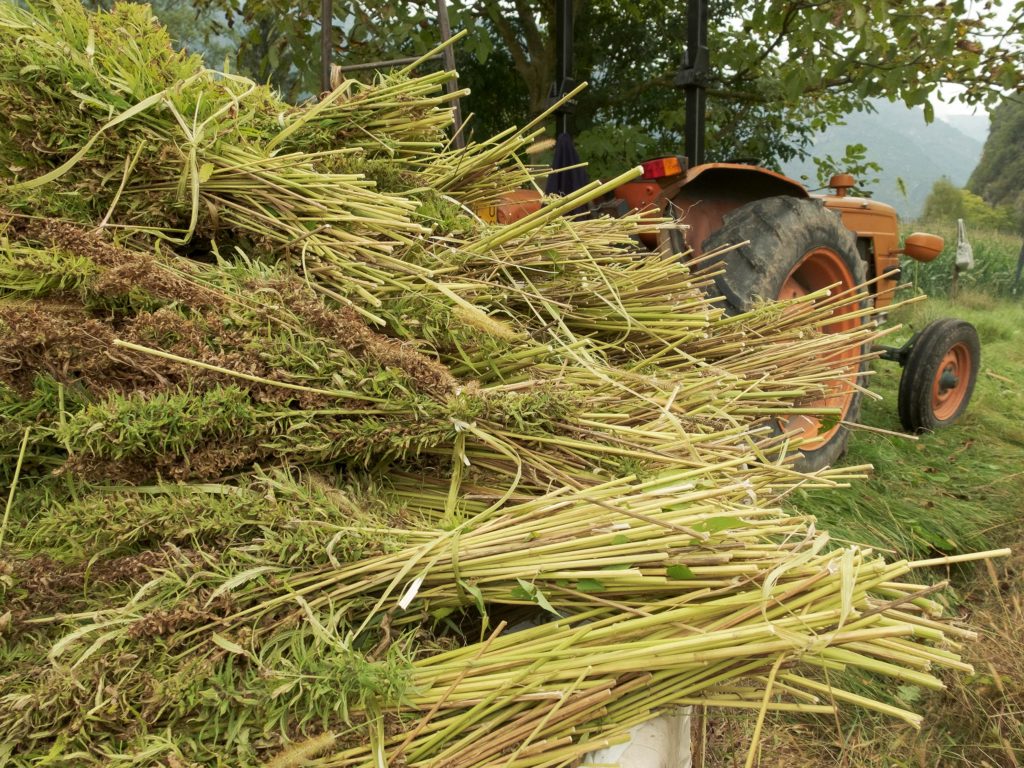 Dan Oran, PSIQ's CEO, commented: 'We believe this opportunity could generate $20-30 million (€18–27 million) in annual revenues for PSIQ after we establish our facility (…) We anticipate our first flowers to be ready to be sold within 12 months.'
Good to know
If you are travelling to Eswatini (or are a resident of the country), you may be interested to know the following:
The majority of people in Eswatini start using drugs (including cannabis) between the age of 10 and 19.
Cannabis is more commonly used by men than women.
Cannabis has been used traditionally by tribespeople in the country for many hundreds of years.
History of cannabis
Experts believe that cannabis has been used by the indigenous tribespeople of Eswatini for centuries. Traders from Portugal and the Middle East brought cannabis to East Africa at some time between the 10th and 15th centuries, which local traders then helped to spread across the continent.
Since then, cannabis use has never really gone out of fashion. To this day, many people in Eswatini use it for recreational, practical and medicinal purposes, despite the fact that it's illegal. Uncompressed cannabis can be purchased for as little as 4 SZL (Swazi Lilangeni) per gram (€0.25).
Cultural attitudes
Cannabis is looked upon favourably by many people in Eswatini, both as a recreational pastime and a way to make money. Nowadays, it is normally smoked with tobacco in a joint, or in a pipe made from a broken glass bottle. When smoked from a bottle, it's often mixed with Mandrax (a sedative-hypnotic methaqualone, better known as Quaalude).
Although much of the country's population don't see cannabis use as a problem, in the past, the government has released several statements, claiming that it's a dangerous 'gateway drug'. This is starting to make people's opinions of cannabis more negative, despite Eswatini's long-standing relationship with the drug.
What is Swazi Gold?
Eswatini's most famous sativa landrace strain is Swazi Gold (there's no word yet on whether it will also undergo a name change and become Eswatini Gold). This potent cannabis plant has high levels of THC (around 18% to 27%) and produces strong, long-lasting effects.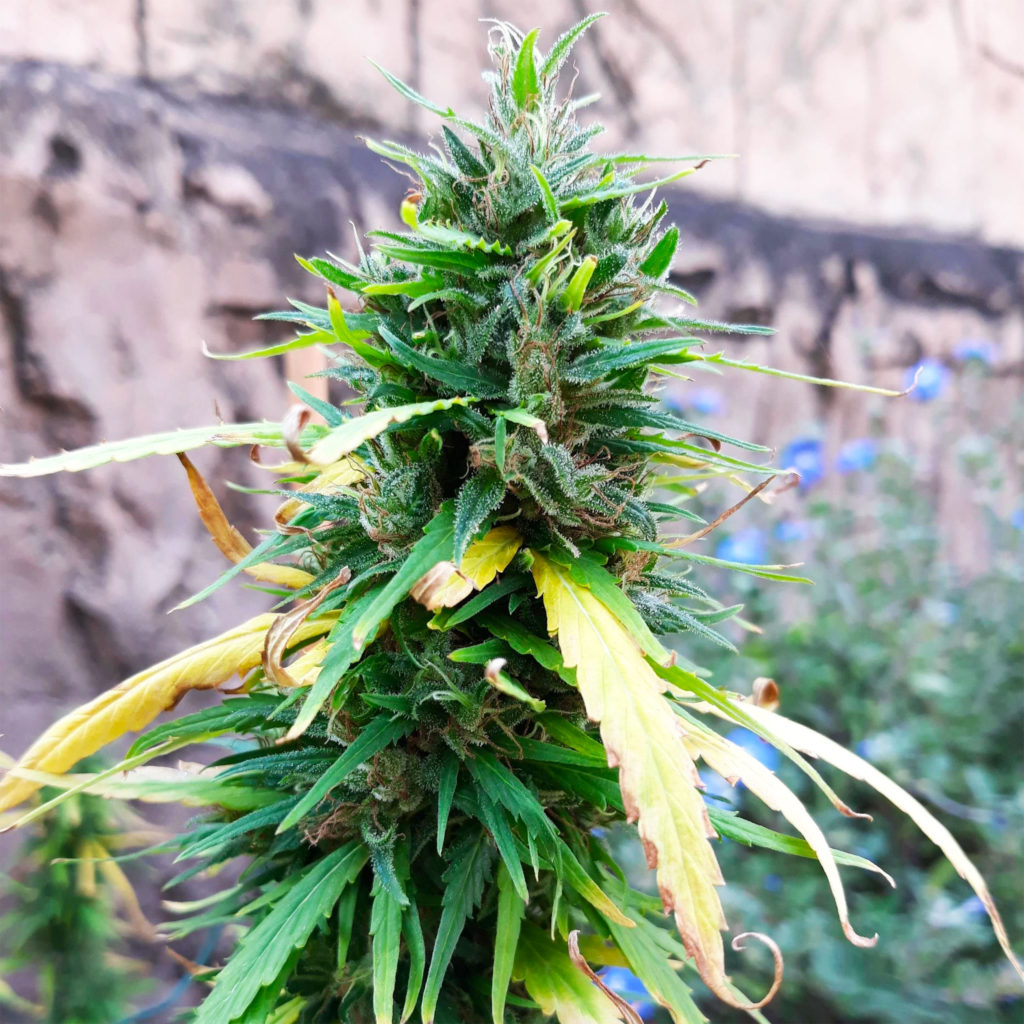 Swazi Gold plants are easy to identify. They're usually very tall, and the flowers are typically elongated and stick-like in shape. The twisting, delicate leaves are similar to Thai landrace strains, and overall, they're dark green in appearance, with brown and red pistils. They release a fruity, lemony scent; when ground up, the buds release a strong, skunky smell.
Users report that Swazi Gold is fast-acting, cerebral and uplifting. However, it's difficult to obtain, particularly for those who don't live in Eswatini. When grown outdoors, the plants are harvested in late October or early November.
The plants are usually cultivated without fertilisers or pesticides, though occasionally cow manure or wood ash are used. Thanks largely to the popularity of Swazi Gold, there has been an increase in cannabis cultivation in the region. Foreign genetics are being introduced by breeders who are keen to establish strains with shorter flowering times.
Eswatini's illegal cannabis trade
Although cannabis cultivation is illegal in Eswatini, farmers often take the risk. The profit-making potential is often too much for the poverty-stricken people of the country to resist.
Swazi Gold, the most commonly grown strain, is cultivated in the remote northern mountainous regions. Then, traffickers smuggle it into South Africa, where it's transported to Europe and North America.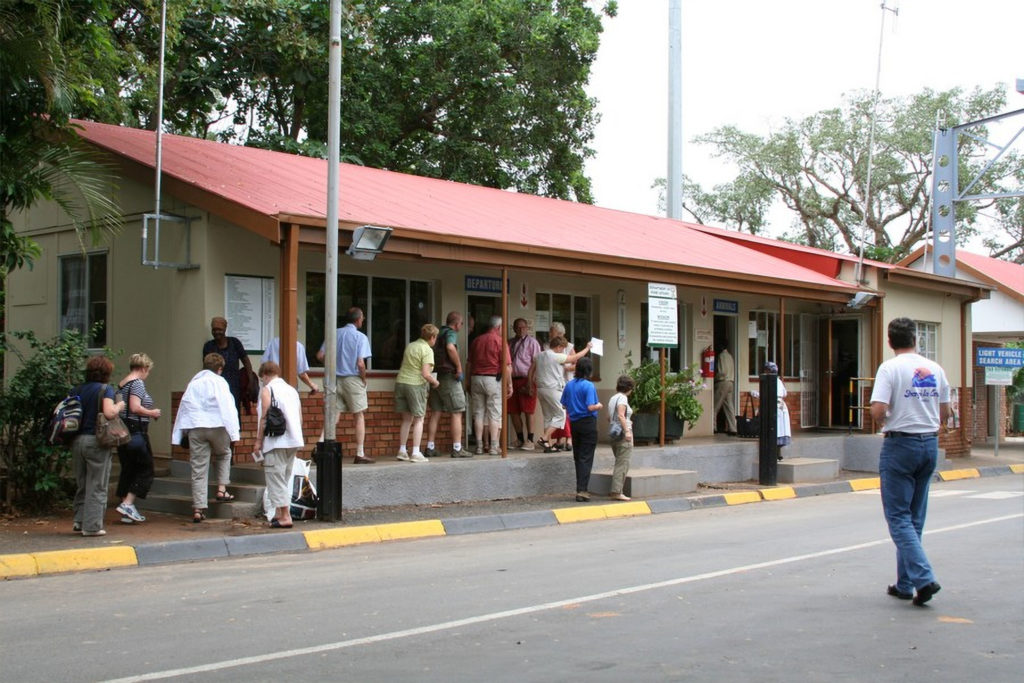 The authorities have attempted to take action, dousing entire plantations with insecticide to curb their growth. However, their efforts have so far been mostly ineffective.
Inspector Ngwane Dlamini, head of criminal investigation in Hhohho (a region of the north), tells IOL: "We can't win this war. This is just a drop in the ocean – the people are poor and they can get much more money for marijuana than maize or vegetables."
According to the country's Council Against Drug and Alcohol Abuse, around 70% of small farmers in this region are growing cannabis illegally.
The situation is intensifying too. Large-scale cannabis farmers are using illegal firearms to protect their plantations from raids, which has resulted in a rise in gun crime. The police force state that there are thousands of cannabis farms across the country, often in remote locations that are hard to access.
Will it be legalised in the future?
Some of Eswatini's politicians have been vocal in their support of legalising cannabis, highlighting the positive impact a cannabis industry would have on the economy.
However, there is still plenty of negativity surrounding its use. For many years, the government has promoted cannabis as a dangerous drug, which makes legalising it a far trickier decision.
Disclaimer:

While every effort has been made to ensure the accuracy of this article, it is not intended to provide legal advice, as individual situations will differ and should be discussed with an expert and/or lawyer.