The nuisance caused by drug dealers has exploded since the introduction of the 'wietpas'  in the south of Holland.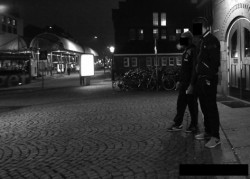 The drug hotline had no less than 619 reports of nuisance within the first month, four times more than the previous month.
Police in Maastricht have arrested 101 people for possession, manufacturing or dealing drugs and 75 restraining orders were imposed.
Maastrict has seen a huge influx of drug dealers and street dealers who, unlike coffeeshops, pay no tax. Consequently, the prices of cannabis and hashish have fallen sharply. Even students have discovered the trade and some now sell cannabis in the city.
Success?
The mayor of Maastricht, Onno Hoes (VVD) still calls the 'weed pass' a success. He repeated his opinion on Thursday May 31st , as part of a one-month review of the new coffeeshop policy. According to Hoes, it has resulted in fewer foreigners coming to the city to buy cannabis and more "manageable" drug trafficking on the streets. Hoes does not base his opinion on hard numbers, but on anecdotal reports from the center of the city. However, the mayor  avoided commenting on the situation in the residential areas where most of the nuisances occur.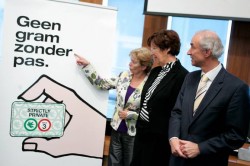 Since May1st 2012, in the provinces of Limburg, Brabant and Zeeland, only residents of the Netherlands are permitted to buy cannabis in coffeeshops. They must be also register as a member of their local coffeeshop, as the legally tolerated cannabis businesses have been declared private clubs since May 1st.
Initially, cannabis buyers needed to present a certificate of residence in order to register for a 'weed pass', but since this week, a passport seems sufficient to gain access.
Source: PowNed.tv
Published on May 31st 2012