cannabis France If you are a European citizen, you are probably aware of the fact that France is not the most lenient country when it comes to cannabis and its consumers. Multiple changes of governments over the last decades didn't exactly bring positive change on the matter. This is why at times, the weakest beacon of hope can make one's day.
There is nothing wrong with your computer screen
Do not attempt to adjust the picture.
Presenting to you, this stash of luscious cannabis buds, quietly resting in a car seat: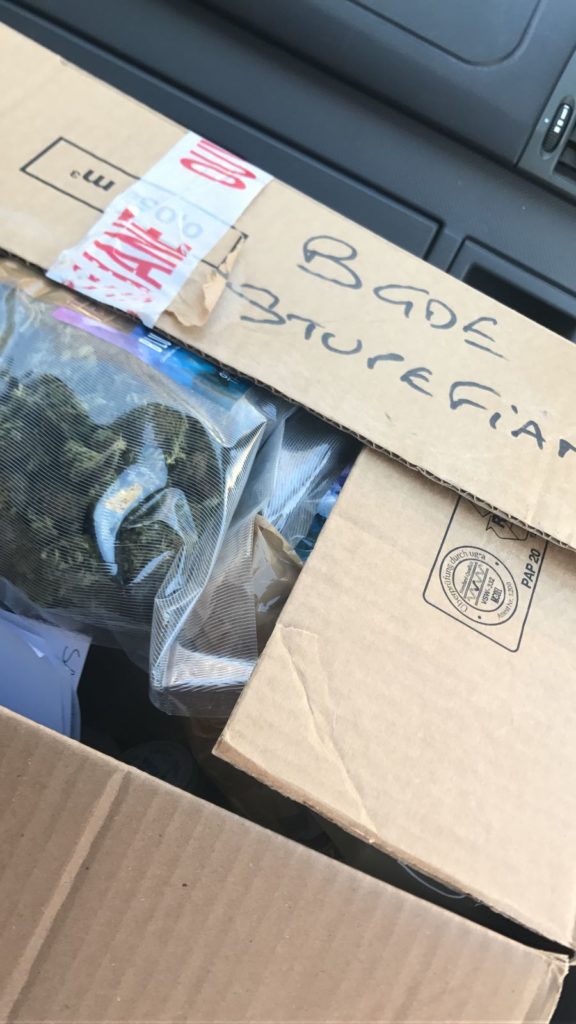 Please take a moment to imagine the wildest story possible from here. Will reality measure up to your best fantasies? Probably not, but the real story is symbolically worth millions, given the general mood around cannabis in France.
To those who are not fluent in French: the writing says "BGDE STUPEFIANT", i.e. "Brigade des Stupéfiants", the name by which France's drug enforcement agency is known.
Where does this box of buds come from? The story.
Our friends and treasured contacts from The Hemp Concept in France sent us this picture on behalf of our partners.
Said partners' endeavour is as simple as it is clear: their aim is to make hemp and cannabis-based products available to French citizens, and to fight the national taboo around all forms of the cannabis plant. Note that these products are perfectly legal even in France: think (non-germinated) cannabis seeds, CBD-based products, etc.
Their physical shop, located in the southern half of France, was the object of a raid a few months ago. The entirety of their stock was seized, including cannabis seeds, and an important amount of dried cannabis flowers, harvested from a strain high in CBD – thus, mostly valuable to medicinal cannabis patients.
The picture shows the aforementioned CBD buds, neatly stacked into a cardboard box, which was (politely?) handed back to their owners by the French drug squad.
Why is this worth mentioning at all? The sad truth is that only rarely before did the 'Brigade des Stupéfiants' recognise any nuance between hemp, THC-heavy cannabis, and CBD cannabis. Giving the buds back to their owners? Most definitely a unique move.
These buds were originally meant to be used for making CBD tea. Well, have a cup on us, because short of being mind-blowing, this is definitely worthy of a break.
A quick reminder of what it means to be a cannabis consumer in France
Cannabis is illegal in France. So naturally, studies and surveys regularly report that the French are among the heaviest users of cannabis in Europe. At the end of 2017, another one of these reports announced that the French are still the most enthused cannabis consumers, with 22,1% of the 25-34 population partaking – placing the country ahead of Italy (19%), Germany (13.3%), and the United Kingdom (11.3%).
Of course, this means the black market of cannabis is more than booming in France, leading to the criminalisation of consumers including patients, and increasing the dangers of consuming 'street cannabis', known to be of poor quality, not to mention most likely contaminated.
Despite that, the French government has consistently shut down any initiative to address the illegal status of cannabis. In 2013, cannabis extracts were authorised in the stealthiest way possible, which led to absolutely nothing – France is still waiting to get access to Sativex in 2018. Those who support whole plant medicine may shrug and say "good riddance", perhaps with reason. Regardless, this is an incredibly eloquent albeit unsurprising move from the French government.
What do you think? Were you surprised by our picture? Do you think it bodes well for France, despite's Emmanuel Macron's magnificent 180 degree turn on the topic?
Let us know in the comments below.