It has become frequent, in recent months, to see hemp-related items join the flow of mainstream news. Apparently France - where medicinal products containing cannabis were only discreetly authorized back in June 2013 - does not want to be the late bloomer on everything cannabis-related.
Cannabis activism has been quite the trendy conversation starter lately, with legislation-oriented initiatives starting all around the world. While the principal goal of these initiatives leans towards legalization of cannabis consumption and possession for medicinal purposes (and sometimes recreational), there is also the fight to liberate another aspect of the plant: the use of its fibres.
It has become frequent, in recent months, to see hemp-related items join the flow of mainstream news. Apparently France – where medicinal products containing cannabis were only discreetly authorized back in June 2013 – does not want to be the late bloomer on everything cannabis-related.
Back to basics for Limousin
The French region of Limousin announced in September 2013 that hemp cultivation would return to the centre territories. A delegation was even on location on September 18th in order to review and discuss the new installations and overall project of bringing hemp back to Limousin. The delegation, consisting of agriculture experts and representatives from the regional government, visited an agro-fibre factory located in Cazères. Here they observed the already up and running (sample) production of hemp straw, hemp seeds, and hemp-based aggregate.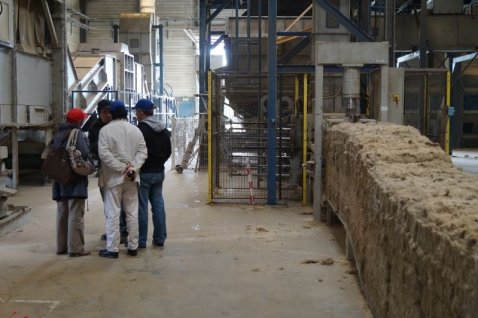 The Limousin region seems to be favoured for this venture, although it is to be noted that farmers from other areas of the centre and south territories have also been contacted to participate in the experiment (namely, in the regions of Midi-Pyrénées, Poitou-Charentes and Auvergne).
Bernard Ribière, Director of Limousin's Chamber of Agriculture, who was part of the delegation, is very confident regarding the importance of this project, saying that the demand for insulation materials for houses and buildings constructed in the 70s is extremely high and could be answered with this revival of hemp-based materials. According to reports, tens of hectares should be dedicated to hemp crops which will be planted this Spring, and harvested around September 2014.
Alsace informs
The East of France is not to be outdone on this matter. The Alsace region held the first edition of "La journée des éco-technologies d'Alsace" (Eco-technologies Day of the Alsace Region) in July 2013. This free event catered for professionals of all industries related to the use of ecologically responsible materials and methods (research & development, finance, innovation, etc), as well as representatives of the government.
Among other ecologically-responsible materials, the event focused on hemp. Several major figures in the hemp industry and research taking place in the general area of Alsace discussed the topic in a special panel filmed by CleanTechRepublic.com (in French), one of the principal sponsors of the event.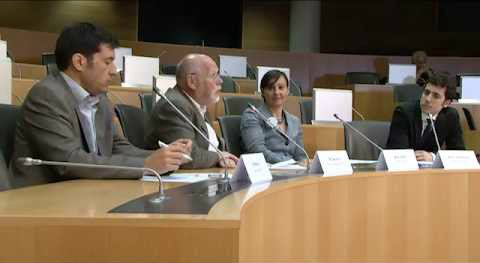 The panellists include François Desanlis, R&D engineer from "Les Chanvriers de l'Est" (Hemp  Producers of the East), who fights not only for the return of hemp in Europe, but also for agronomical coherence and industrial eco-awareness through reusable or recyclable materials. He has an interesting story to tell about the current state of the hemp industry and how it is affecting the continent. Les Chanvriers de l'Est practically started business for the sole purpose of providing hemp to a German company which could not obtain enough hemp-based materials in their original location in Karlsruhe, Germany. The company eventually relocated its processing factory to Meaux, France and receives hemp from Desanlis' organization to this day.
Desanlis and Les Chanvriers de l'Est are resolved to revive hemp culture across the whole of French territory, and are actually already doing so in several regions. The choice to focus on this industry and its countless benefits could even have an impact on an international level. North America, for instance, has a very high demand in terms of hemp seeds for several niche markets, especially related to nutrition (body-building supplements, dieting products, gluten free products, etc).
There is a general craving for plant-based fibres on numerous industrial fronts, and while this need is not necessarily articulated yet (or maybe not loudly enough), producers will soon be expected to answer this demand. Hopefully the burgeoning French landscape of hemp production will play a role in satisfying this appetence.
Brittany hemps it up
In the meantime, some regions that cannot play the game of who-produces-the-most-fibre are still determined to integrate hemp in their legacy as well as their identity.
In July 2013 "Le pays de Brocéliande" (Brocéliande's country), a cultural region located in French Brittany, inaugurated a small – but symbolically gigantic – museum, "Lin et Chanvre" ("Linen and Hemp"), in the small village of Cardroc. The museum, which showcases a collection almost exclusively provided by locals, is part of a bigger initiative involving several towns in the same area. This focuses on numerous activities, tours and exhibitions revolving around linen and hemp. The main purpose of the operation is the honouring of the region's past, formerly driven by the textile industry; the area was consequently populated by many families of weavers whose histories have been anchored in Brittany since the 16th century.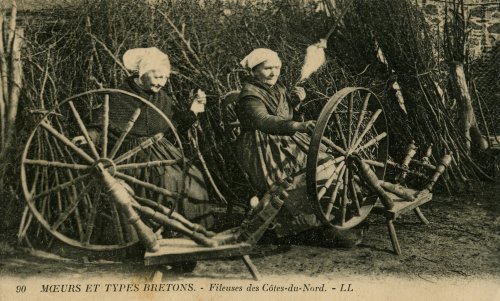 The region even hosted "Année du chanvre et du lin en Bretagne" in 2012 (The year of hemp and linen in Brittany), from which the aforementioned museum was born a year later.
The "Lin et Chanvre" museum is sponsored by all major touristic and cultural organizations of the region, as well as the European Union. Starting this year, it is the first stop on the Pays de Broceliande's landmark tour, provided by the region to all visitors eager to go on an educational stroll across the lands that used to host many hemp entrepreneurs and artisans.
These stories demonstrate a general desire to bring back the use of hemp in everyday life, not only for economic purposes but also to celebrate the cultural heritage of the 16th to 18th centuries, created by artisans who are still revered and considered a great part of the French identity.