Is an individual allowed to possess and consume cannabis in France? And how about the situation concerning the cultivation of cannabis? What constitutes a small quantity? What does French law stipulate about cannabis? In this article we focus attention on the legal status of cannabis in France.
Legal aspects concerning consumption, possession and cultivation of cannabis
Cannabis consumption and possession
French law forbids production, possession, sale, purchase and use of narcotics, including cannabis, with more or less severe punishment depending on the nature of the offence.
Regarding cannabis consumption, the maximum punishment is 1 year of imprisonment, or a fine of up to € 3750. However, depending on the exact context of the case, it is possible for a cannabis consumer to be prosecuted as a drug trafficker. Indeed, consuming cannabis generally involves possession, which results from either purchasing the substance from the black market, or producing it.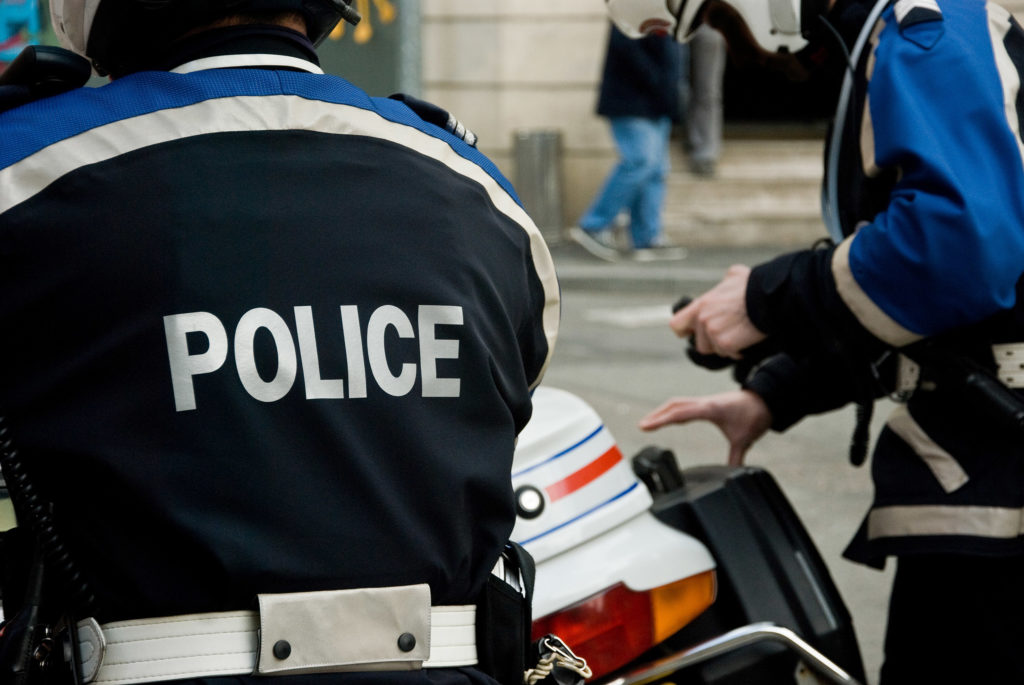 In reality, the sanctions applied to offenders mostly depend on the quantities of cannabis seized, as well as on said offenders' criminal background. Consumers arrested with small quantities of cannabis are therefore rarely prosecuted, provided it can be proven there is no tie to production or trafficking.
Thus, an important number of cases are handled somewhat unofficially by the police, who determine whether or not a user should be prosecuted depending on several contextual elements.
The police attempt to focus on whether or not the quantities at hand and type of products possessed correspond to a context of personal use; said products are then confiscated and destroyed.
In cases where users turn out to be prosecuted for use or possession, it is more common than not to see the inquiry dismissed by the prosecutor or the judge.  The reasons have to do with French prisons' capacity to welcome these potential detainees, as well as with forces of law and order's headcount, too small to deal with the situation.
Cannabis production
Cannabis production is also punished by French law, with a penalty of up to 20 years of imprisonment, or with a fine of up to € 7 500 000. Medicinal cannabis is not authorized in France, which means that production for "personal use" is also prohibited.
Although, following the same principle applied to consumers, it is the prosecutor and the judge that make the final decision of whether or not to carry on with the investigation. Very few cannabis  producers have been given the maximal penalty, and those who have were responsible for an industrial-scale growing activity.
Medicinal cannabis in France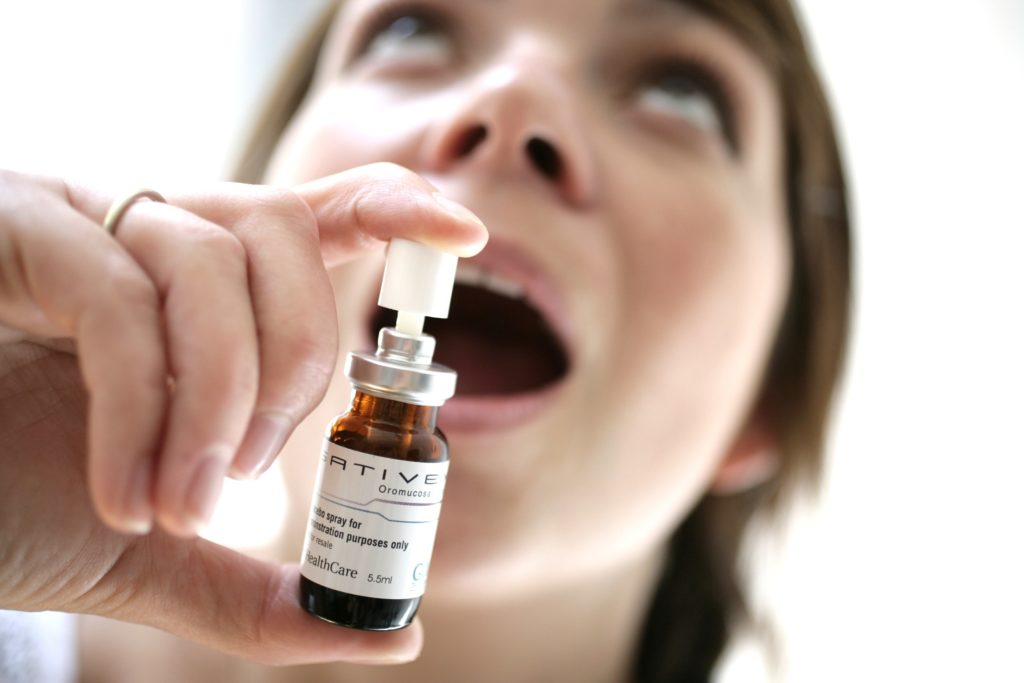 Medicinal cannabis is illegal in France. In June 2013, a decree was published, amending an existing article of the Public Health Code (the code according to which drug users are prosecuted, as opposed to producers or traffickers, who are judged according to the Penal Code). This decree authorized cannabis-based medicine, but not medicinal cannabis. This means that France is not yet one of the few European countries which can provide their patients with cannabis flowers to be smoked, vaped or ingested. However, solutions such as Sativex should be available for patients suffering from multiple sclerosis by the end of 2015.
A handful of French patients and activists have made headlines during the two years. In most cases, said patients have been prosecuted, but have either received a lenient sentence, or have not been condemned. Some of them have even been authorized to cultivate cannabis in its psychoactive form for their personal use, after months of heavy administrative procedures and legal fees.
Hemp seeds and cannabis seeds
Industrial hemp is legal in France; many initiatives have been made these last 10 years to revive the once prolific industry of hemp in France. Several regions of the country benefit from projects to cultivate and transform hemp, in order to benefit other industries in need of alternative solutions.
The cultivars allowed in the context of industrial hemp constitute a strict list of 20 strains, which have no possibility of producing plants with psychoactive properties. These have less than 0.2% of THC content, and do not carry the same medicinal properties as their psychoactive cousins.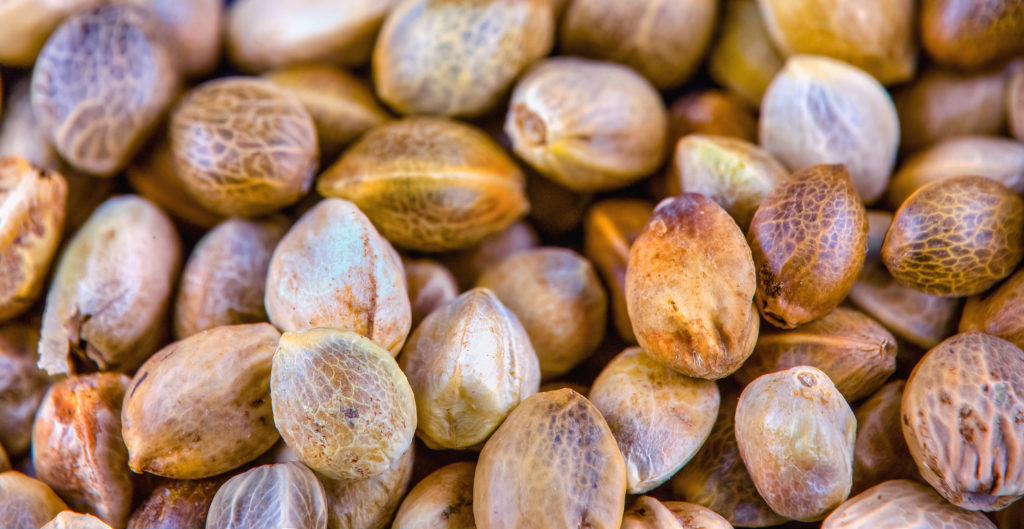 Regarding cannabis seeds, which grow into plants that can produce psychoactive matter, they can be shipped to France as well, by cannabis seed banks located within the European Union; as long as it can't be proven the receiver plans on using them illegally, they are considered to be like any other seed. In theory, people who possess them are not allowed to plant said seeds.
Surveys
Numerous surveys conducted by either research institutes or major publications have tried to gauge the opinion of the French's on cannabis, be it medicinal or recreational. On the other hand, the government does not commission such studies, as any effort of theirs made on the cannabis topic generally focuses on maintaining the status quo.
According to a survey conducted by the CSA, one of the most eminent research institutes in France, the public opinion on cannabis was not exactly clear, oscillating between cautious and liberal.
In November 2013, the institute showed that 55% of French citizens were opposed to decriminalization of cannabis. In particular, 73% of senior citizens opposed the idea, as well as 44% of citizens aged 18 to 24.
However, 44% of French citizens, regardless of age, still consider the forbidding of cannabis to be an infringement of individual liberties.
In the past, many other surveys conducted in France have pointed at other considerations on the cannabis subject. Earlier in 2013, a different study conducted by YouGov showed 41% of the French consider alcohol to be more dangerous than cannabis and tobacco, outweighing 35% who chose cannabis, and 14% who chose tobacco, as the most dangerous of the three drugs . The same study revealed that 77% of citizens deem the current war on drugs ineffective.
Good to know
As per mentioned above, prosecution for use, possession of small quantities, or production for personal use of cannabis is a seldom occurrence. However, a 2007 law makes prosecution compulsory for repeat offenders. Should a citizen be known by police forces for several occurrences of the same offence, a minimum sentence of 4 years in prison would be applied, regardless of the amount of cannabis involved. Despite this, it is to be noted that the decision ultimately still belongs to the prosecutor and/or judge.
Due to the specificity of French laws, it is illegal to depict drugs (regardless of classification) in a positive light, as such things are considered an incitement to consume said drugs or others. This means that most activist associations that do not solely focus on medicinal cannabis are constantly on the verge of illegality; from a legal standpoint, it is not permitted to promote decriminalisation or even speak in favour of it.
France's political parties and cannabis
There are very few political parties in France that are favourable to cannabis legalisation.
Cannabis Sans Frontières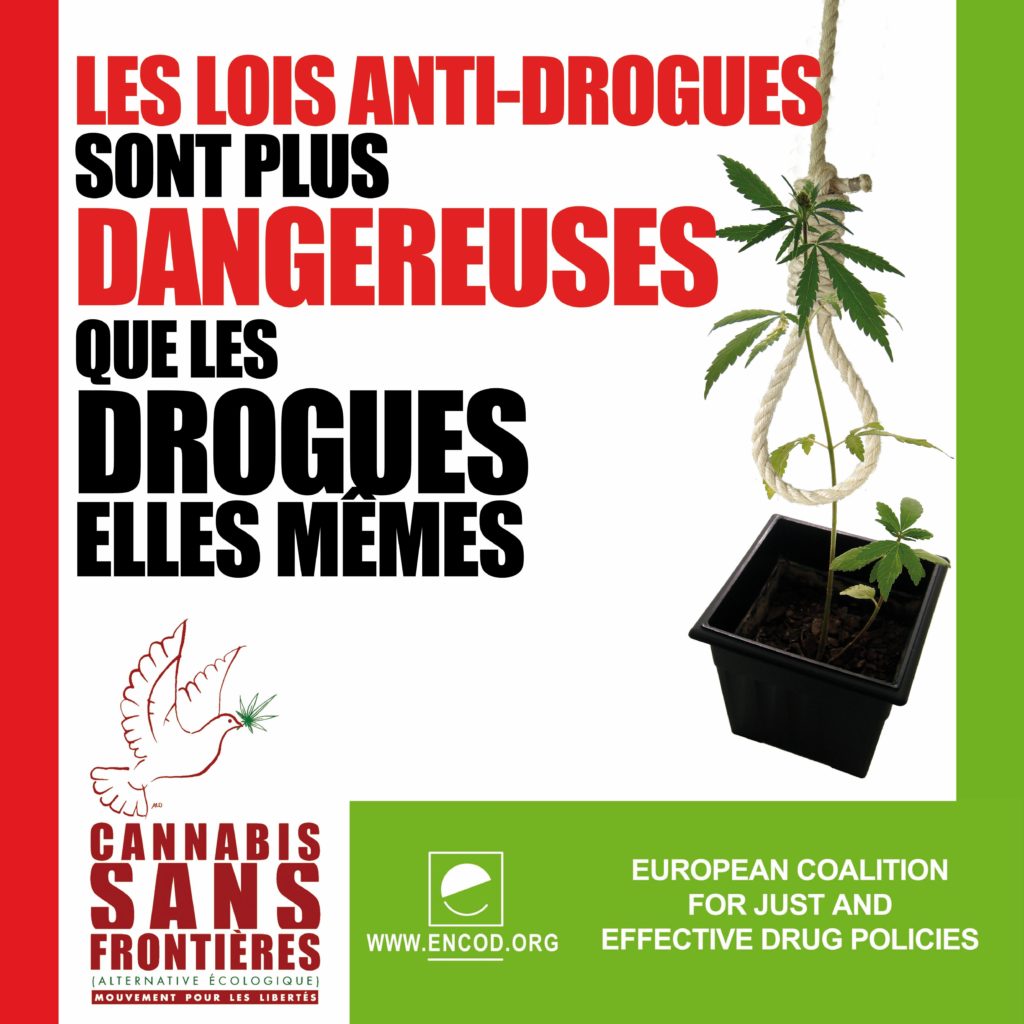 An association founded in 2009 by renowned activist Farid Ghehiouèche, called Cannabis Sans Frontières (Cannabis Without Borders), has however been represented in elections at European and legislative levels, in 2009, 2012 and 2014. While their representatives gathered less than 1% of votes in each case, they are currently the only voice for cannabis legalisation in French politics. Their aim is not only to legalise cannabis in France, but also to raise global awareness about cannabis, hemp, and their multiple ecological benefits.
Others
Of course, some politicians belonging to other parties have had the occasion to express their opinion about cannabis. Notably, socialist MP Daniel Vaillant, former Minister of the Interior, stated in 2009 he was in favour of legalisation.
Noël Mamère, a well-known politician formerly associated with Les Verts/The Greens (now a European initiative), also made cannabis a part of his program when running for presidential elections in 2002.
En 2012, Cécile Duflot and Vincent Peillon, respectively former Minister of Territorial Equality and Housing and former Minister for Education, also argued that cannabis legalisation was a better solution than the current war on drugs. Unfortunately, they were promptly called to order by the government, and the question was deemed "not subject to debate".
Check out related articles below if you want to know more about cannabis in France.