The Cezch Republic, Germany, The Netherlands: In all three countries, the legislative bodies and the police have hugely increased the pressure on growshops in recent years, although conditions and the immediate impact on the shops and their customers are slightly different in each country.
Three EU countries are taking drastic action against growshops and customers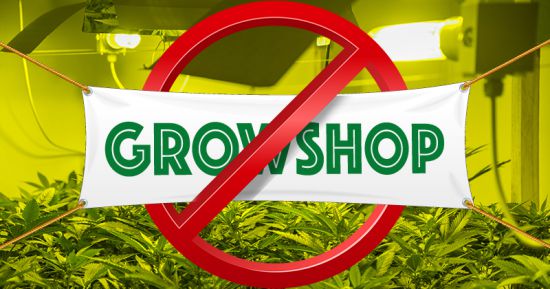 The Netherlands has had growshops since the 1980s, selling everything needed to cultivate plants under artificial light. Most of the customers use the equipment that they have bought legally to grow illegal cannabis. This phenomenon spread to Germany and Switzerland in the mid-1990s. New growshops in many EU countries, the USA and South America went on to open their doors at the start of the new millennium. A few countries such as Greece and France initially adopted a very restrictive response to these shops, while others such as Spain, the Czech Republic and even Germany permit or permitted the shops, as long as they do not grow or sell cannabis themselves. This was the unwritten rule in the Netherlands, the Czech Republic and Germany in particular. In Germany, the seeds became in illegal in 1998, but with just a few exceptions, shops were able to operate unchecked. Until recently, it was completely legal for shops in the Czech Republic and in the Netherlands to sell seeds, but this is no longer the case in either country. Seeds may still be legal in CZ and NL, but they cannot be sold in shops which also sell cultivation equipment.
In all three countries, the legislative bodies and the police have hugely increased the pressure on growshops in recent years, although conditions and the immediate impact on the shops and their customers are slightly different in each country.
The Czech Republic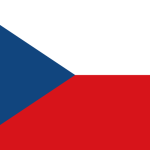 Growshops in the Czech Republic experienced no problems up until 2013. Then, in the autumn of 2013, there was a police campaign lasting several months that targeted several hundred shops. Behind this was a very vaguely worded law against the "distribution of toxicomania", which was suddenly reinterpreted. Since then, some shops have closed and the ones that have remained open no longer dare to sell seeds, literature or even just magazines about cannabis. However, hemp seeds continue to be legal, provided they are not sold in conjunction with cultivation accessories. As a result, the trade in seeds in the Czech Republic is largely online. In addition, the relatively liberal tolerated limit of 15 grams of cannabis for personal use was reduced to 10 grams. The cultivation of up to five plants, which was also considered to be a minor offence, was not affected and is still tolerated.
Germany

In Germany, various court rulings made it clear: growshops are legal, and even permitted to sell literature on cultivation, but under no circumstances may they advise customers. With a few exceptions, a large number of retailers and wholesalers have successfully set up in the north and the west in particular. Finally, in the mid-1990s, Germany and Switzerland became the first European countries after the Netherlands in which an indoor culture developed.
As far back as 2007, there was a national campaign held against an online shop which had openly given advice on growing cannabis. Since then, retailers and wholesalers stuck very closely to the ban on giving advice, and were in principle allowed to continue without interruption until 2014. However after several growshops in Bremen and a wholesaler in Hanover were searched just over a year ago, there have been regular reports of cannabis gardeners being caught in relation to these incidents. The police and the public prosecutor's office seized huge amounts of data at the time and the results of the investigation were forwarded. A lot of customers in southern Germany in particular were affected. A growshop in Witten in the Ruhr region recently became the victim of the investigative offensive. Pascal Drisch was the first shop owner involved to publicly defend himself against the allegations that the public prosecutor's office levelled at him:
"Dear customers, business partners & friends,
We are obliged to make you aware that the District Court in Bochum has ordered a search of our business premises. Under access to information legislation and the desire for a free, transparent society, we herewith inform you that copies of our hard drives were made. This means that, as well as ourselves, the District Court in Bochum now has access to the entire e-mail communication to and from 'info@progrow.de' and all other e-mails dealt with via progrow.de. As far as we are aware, the search was carried out as part of investigations into a German wholesaler, of which we are a customer. In the course of these investigations, the wholesaler, and now our company too, stand accused of being in breach of §§ 29 clause 1(1) of the German Narcotics Act (BtMG), clause 27 of the German Penal Code (StGB). The people who know us well of course know how patently wrong these allegations are. […]. The evidence found and seized following a thorough search of our entire shop: 0. (That's right: nothing, zero, zilch). However there was an explicit order to copy our computer files in order to seize customer lists from our online business. Unnecessary as it is, let us point out that we do not have an online business. [….] and [….] we do not operate a mail order business [….].
Best regards,
Pascal Drisch"
The complete text can be found here.
Since the campaign appears to be ongoing, German forum users fear further searches because of the data seized.
The Netherlands

In the Netherlands, a very stringent new Growshop Act came into effect on 1 March 2015. While shops are still permitted to sell cultivation equipment, this is in principle only as a florist. Ambiguous names, seeds, books and personal advice are passé. A shop owner or shop worker who suspects or knows his customers to be involved in criminal activities, and does not inform the police, is guilty of aiding and abetting. Since the restrictive regulations came into effect, the Dutch police have already carried our countless operations on the basis of the law. They brazenly sell on seized equipment at auction. Small growers with up to five plants may be exempt from the law provided they do not use professional equipment, but how "professional" is defined is at the discretion of the police, public prosecutor and the judge. With the rules for coffee shops having been made even more stringent, it is now the growshops that are under attack. It almost seems that the conservative government in the Netherlands wants to completely abandon the path first taken 40 years ago. Even five plants under artificial light, which were of no interest a few years ago, could today be considered "professional cultivation".
Although the international signs clearly indicate a trend towards regulation, some EU member states, and unfortunately Switzerland as well, seem to want to turn back the wheel of time in the growshops. It is still not clear whether the individual countries will reach agreement beforehand or whether they will each go their own way. However the ongoing discussion around legalisation leaves some believing they can slow down the movement by criminalising growshops virtually overnight. Or perhaps they want to level claims and wipe out private cultivation before cannabis is regulated, which the Canadian government has been trying to do for years. In that case, it would also be logical to accuse German, Czech and Dutch arms companies of aiding and abetting murder throughout the world. Unlike growshop owners and cannabis cultivation, though, they are at least permitted to explain how to use their products to kill most effectively.