Cultivation Growing cannabis outdoors is not as simple as just chucking some seeds in the ground and hoping they grow. To ensure a good harvest, outdoor growers must do a huge amount of research—analyzing the local soil, preparing the site, and thinking about appropriate pest-control methods—and a great deal of maintenance.
1. Good soil is crucial when growing cannabis outdoors
Making sure your soil is prepared correctly is perhaps the most fundamental aspect of outdoor growing.
Soil should be checked to determine pH, and if it is too low or too high then additives such as lime (to increase pH/make more alkaline) or sulphur (to decrease pH/make more acidic) must be mixed in.
Consistency of soil is also important—too much clay, and soil will be sticky and will drain poorly; too much sand, and drainage may be too rapid.
Cannabis prefers loamy soil, or soil that consists mainly of sand and silt with a lower ratio of clay (around 40%-40%-20% silt-sand-clay is a good rule of thumb).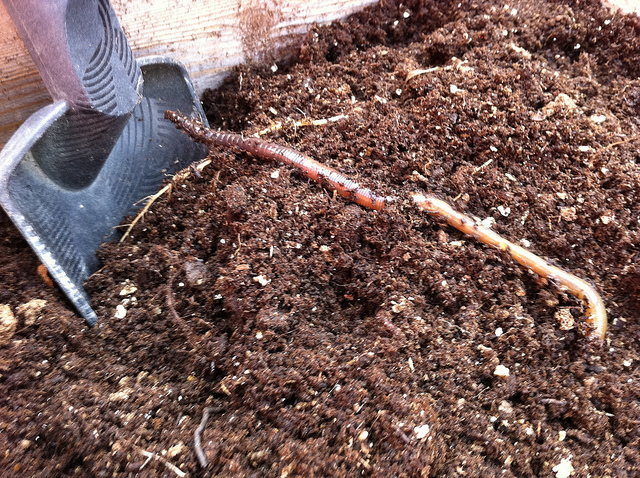 As well as this, soil fertility is important. Does the soil support a large amount and diversity of vegetation?
If not, adding mulch or manure is a good way to invigorate soil and increase the levels of available nutrients for your plants. If soil is poor, or if you just want to go the simple and hassle-free route, you can buy commercial soil, and even grow your plants in pots—or dig them into the ground, but keep them in bags so they are not exposed to surrounding soil.
2. Pick the right spot
The ideal spot for growing cannabis outdoors will be sunny, sheltered, and well-irrigated, and will have good drainage. It will also be far enough off the beaten track that little human activity occurs in the vicinity—so no popular hiking trails or logging roads, for one thing!
A forest clearing that receives a good amount of sunlight and is sheltered from wind (as well as prying eyes!) is ideal; mixed broad-leafed forest is preferable to coniferous, as soil in the vicinity of coniferous woodland is often very acidic.
If you are growing in hilly terrain, aspect is an important and often-overlooked factor. Just as a south-facing balcony is preferable for apartment growers, a south-facing hillside is ideal for outdoor grows as it maximizes hours and intensity of sunlight.
The angle at which the sun's rays strike the surface of the planet varies from the perpendicular according to latitude; in the northern hemisphere a south-facing spot will receive more sunlight, and in the southern hemisphere, a north-facing garden is preferable for the same reasons.
3. Start your plants indoors if possible
It is advisable to germinate your seeds indoors, and allow your plants to grow in pots for at least a week or two under artificial lighting (which could be a simple household CFL light) or on a windowsill.
This will protect your seedlings from being eaten by birds or insects while they are young and tender, as well as giving them a head-start if outdoor conditions are still a little too cool.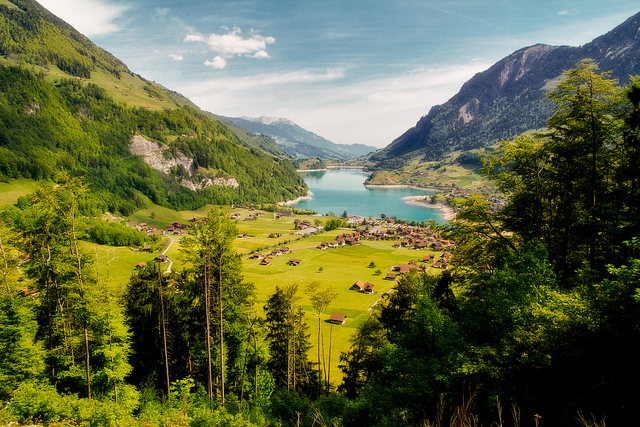 When it's time to expose your young plants to the outdoor world, it is advisable to go through a period of 'hardening-off' so that your plants gradually become accustomed to the change in environment.
At first, out your plants outside for a few hours at a time, and be sure to keep them sheltered from the elements.
After a week or so of increasing exposure to outdoor conditions, they will be hardy enough to be left outside full-time, either in pots, bags, or in holes dug into the soil.
4. Pick the right strain when growing cannabis outdoors!
It is important to choose the right strain of cannabis when growing outdoors. Depending on your location and climate, you may be limited in your choice of strain—for example, if living in regions in the far north or south of the globe, where year-round temperatures are cool and summer growing seasons are short, you will need to choose strains that are acclimated to such conditions.
There are several hardy, early-flowering strains that will flower outdoors in cool regions such as these; a list can be found here.
If you live in warm-temperate or hot regions, temperatures will be high enough and growing seasons long enough to allow a much wider range of strains to be grown, including hazes and other long-flowering strains.
A list of appropriate strains for hot and warm-temperate climates can be found here.
5. Make sure your timing is right
In most climate zones, you should be aware of changes in seasonal temperature, rainfall and hours of daylight. If you live in the temperate zones, the change in daylight hours is considerable between seasons, and acts as a cue to photoperiod-dependent cannabis varieties to either perform vegetative growth (during the long days of late spring and early summer) or commence flowering (when the hours of daylight drop in the latter half of summer).
If you attempt vegetative growth in early spring, hours of daylight may still be short enough to induce flowering, so it is best to wait until at least mid-April to put out your seedlings.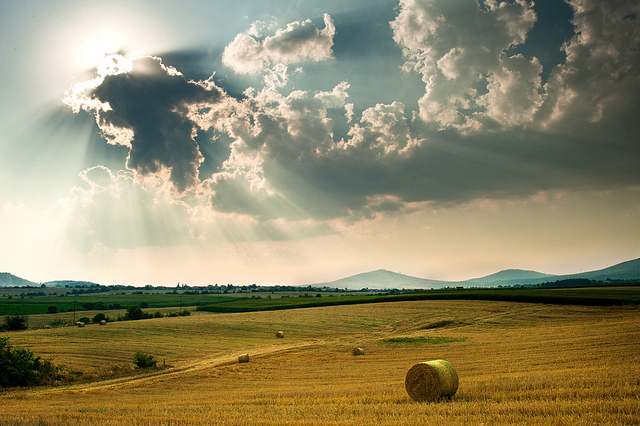 If you live in particularly warm climates, you may be able to achieve more than one harvest in a year; in locations near the equator, this should definitely be achievable by taking advantage of the year-round warm temperatures and intense sunlight.
If located in a tropical region that experiences seasonal monsoons, it is best to avoid this time of year due to the increased risk of mould.
6. Maintain your plants
It is important to check on your plants relatively frequently, especially if growing outdoors in pots that do not have access to groundwater in the soil.
If temperatures are hot, your plants will drink a great deal of water as they grow, and it is vital to ensure that they receive sufficient to ensure that they grow vigorously and do not dry out. As well as this, checking your plants frequently will alert you to any problems, such as pests or nutrient deficiencies.
If you are unable to access your plants on a regular basis due to security concerns, it is possible to set up a drip feeding system so that your plants remain hydrated.
There are always more things to consider when it comes to tips for growing cannabis indoors. But following these top 6 tips for growing cannabis outdoors will give you the best results.
Check out the articles mentioned next to this post for more beginner tips and other tips for outdoor growing!