Officials in Den Haag this week stated that the controversial Wietpas law will not be enforced in the northern cities this January, and that it is no longer compulsory for any municipality.
Officials in Den Haag this week stated that the controversial Wietpas law will not be enforced in the northern cities this January, and that it is no longer compulsory for any municipality. The new Dutch government has just been signed in, with incumbent Mark Rutte of the VVD (Liberal Party) retaining his role of prime minister, in coalition with the PvdA (Labour). One of many concessions made during the negotiations was the cessation of the deeply unpopular pass, to the delight of coffeeshop owners and customers nationwide.
Greater autonomy for the municipalities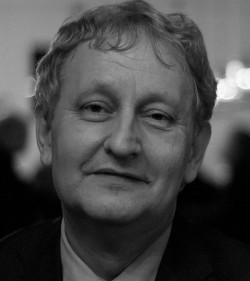 While the statement issued by representatives of the new coalition agrees that the pass will not be implemented, it stresses that identity and residency checks will remain compulsory, although this will be negotiated with the municipalities. Amsterdam's mayor Eberhard van der Laan has stated that this can be interpreted as a requirement only for an identity check on customers, which would allow non-residents to frequent establishments there.
A greater degree of local control has indeed been afforded to the municipalities; however, Justice Minister Ivo Opstelten has already declared that Van der Laan was premature in issuing this statement, as  negotiations are ongoing and no final decisions have been made. Officials in Rotterdam and Haarlem have also spoken in support of Van der Laan's approach.
The situation in the southern cities
The reaction from municipalities in the south has been mostly positive, although the city of Eindhoven expressed concerns over how best to now deal with the ongoing problems of drug tourism affecting it and several other southern towns. Eindhoven's response and handling of the Wietpas was unique, as member registration was already not enforced, and residency generally ascertained by a simple passport check.
This approach seemed to be achieving the overall aim of reducing nuisance tourism while not alienating Dutch customers—indeed, coffeeshops there average around 1200 customers each, compared with just 300 in Tilburg, where registration and submission of residency documents is compulsory.
Tilburg is the first city to backtrack
Mayor of Tilburg Peter Noordanus has already been in talks with local police, advising that it is no longer necessary to enforce the Wietpas, and that coffeeshops do not need to keep a detailed list of members on file. This is a welcome decision for the city's dozen or so establishments, which have seen a significant decline in takings since the pass was implemented.
Noordanus has also stated that it is "not necessary" to enforce identity and residency checks, paving the way for tourists to be allowed back into the city's shops for the first time in months. Days later, officials in Breda followed suit.
Maastricht's situation still uncertain
In Maastricht, where the Wietpas has arguably been least popular of all, Mayor Onno Hoes is reluctant to make any changes to current practice—which has led to massive drops in revenue, a marked increase in street crime and dealing, and several coffeeshops closing down entirely. He has stated that the new proposals are "welcome", as they allow for a greater degree of autonomy, but remains in favour of banning non-resident customers, due to the perceived nuisance of Belgian and German tourists.
However, many business owners in Maastricht have suffered due to the decline in tourism, and the municipality itself has lost out on parking-ticket revenue amounting to €213,600, according to official estimates.
Maastricht's mayor served with lawsuit; Labour party accused of electoral fraud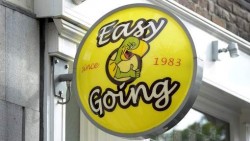 Despite the triumphant mood currently permeating the global cannabis community, many are rightly concerned about the lack of any real change in the law—while the pass may not be enforced, foreigners may still be refused entry, and Dutch residents still subject to intrusive identity checks. The leader of Maastricht's Association of Official Coffeeshop Holders (VOCM), Marc Josemans, last week brought court proceedings against Mayor Hoes, citing discrimination against foreigners and unfairly intrusive registration requirements.
Josemans is also the owner of the Easy Going coffeeshop, which has been closed since shortly after the Wietpas was introduced—after refusing to acknowledge the law, his shop was closed for one month, and he now refuses to reopen in protest. He hopes that if his suit is successful, he will reopen by January, by which time the court will have made their decision.
Further to his anger at the right-wing Liberal stance of Mayor Hoes, Josemans has expressed disgust at the PvdA's failure to keep their election promises to entirely do away with the discriminatory Wietpas, stating that the party has "squandered the interests of half a million cannabis consumers". Prior to the election, party member Lea Bouwmeester stated that the pass would be entirely abolished, and a new system of fully-legal production and sale put in its place; Maastricht parliamentary candidate (and then-leader of the local PvdA) Manon Fokke based her campaign on the issue.
As if often the case with legislative procedures in the Netherlands, this issue has been protracted, messy, and confusing for everyone concerned. It is vital that tourists worldwide do not see these recent announcements as permission to visit coffeeshops throughout the Netherlands, as implementation of the new laws may be increasingly divergent between locales as municipalities follow their own paths.
However, for the moment it is safe to say that in Amsterdam, Rotterdam, and Haarlem, authorities have no intention of enforcing the law, and visitors there can continue to enjoy the varieties on offer without fear of discrimination—unless further changes are made, at least.