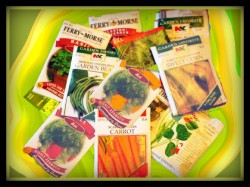 The EU is currently attempting to pass a law that will force farmers to register the seed varieties they use, pay annual fees to keep varieties registered, and face penalties if found to be growing unregistered seed. The law has been amended several times due to massive public outcry, but many farmers still hold grave concerns.
What does the law entail?
Under the Plant Reproductive Material Law, it will become illegal to grow, reproduce or sell any seed that is not tested and approved by the proposed new EU Plant Variety Agency, who will author the list of approved plants. Moreover, an annual fee must also be paid to the Agency to keep them on the list—if this is unpaid, the seed variety will be removed from the register and the seed cannot be grown. The legislation is intended to go into force by 2016.
Amendments and criticism
In response to intense public pressure, EU legislators amended the draft of the law in a last-minute series of alterations. Home gardeners are now exempt from the law, and may swap and cultivate unregistered seed as is currently the case. Individuals and small businesses can grow, sell and swap unregistered seed, provided they have fewer than ten employees. Seedbanks, the world's crucial repositories of seed varieties in case of loss or extinction, may now grow unregistered seed. Lastly, some indication was given that larger producers of organic seed intended for supply to individuals and businesses may in future seek exemption from the law.
However, as the current text stands, commercial producers of seed intended for sale to small farmers are still subject to the law, and this may lead to a loss of biodiversity in varieties that can be legally cultivated by home gardeners.
Who will the law affect?
As many home varieties do not meet the strict criteria for inclusion in the register, larger companies that currently supply small-packet seed to home gardeners will be forced to stop, and the only companies that will be able to develop new varieties for the purpose will be small organisations that may lack the capability to produce high-quality, well-tested seed in sufficient quantities. Not only does this adversely affect the companies currently producing seed for sale to home gardeners, it affects the gardeners themselves, who are limited in the varieties they can produce.
Large farmers will also be affected by the new legislation. Even if a company has the funds to register and pay fees on the varieties they desire to list, the EU Plant Variety Agency may not allow a new variety to be registered unless it can be proven that it is superior to existing registered seeds. This approach is problematic for several reasons.
Firstly, it may take years to determine the benefits of a particular variety, for example its resistance to disease, pests or fluctuations in climate. Secondly, it is not in the interests of maintaining biodiversity to only allow "better" strains to be registered, as biodiversity is far more concerned with difference between varieties and abundance of genetic material with which to work with. Lastly, a free-market system implies that farmers should be free to experiment with whatever crop they choose and make decisions as to which strains are most appropriate through their own personal experience.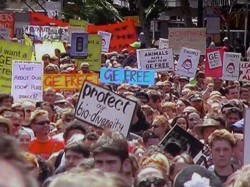 Monsanto and the lobbyists
The big agribusinesses—Monsanto, DuPont, Syngenta and a handful of other multinationals—have been lobbying intensively in various countries to enact similar laws, which will ultimately allow the companies with the most capital to monopolise the market for patenting and registering seed varieties, while leaving smaller companies unable to do so and therefore forced to buy other companies' patented seed.
In Mexico, the so-called Monsanto Law (Law of Biosecurity and Genetically Modified Organisms) was blocked last year by the tireless efforts of various organisations representing small farmers—an encouraging victory, which has reignited hope among environmental activists worldwide. However, the corporations lobbying to push the bill are currently working on a series of similar proposals, including requests by Monsanto and DuPont to plant 2.5 million hectares of GMO maize at various sites across Mexico.
The "big three" agribusinesses Monsanto, DuPont and Syngenta now control at least 53% of the global seed market, as well as over 85% of GMO corn varieties and 70% of non-corn GMO plant varieties in the US. Monsanto, the single largest multinational, controls 26% of the global seed market. In 2010, at least 80% of all field crops in the USA contained GMO traits owned or licensed by Monsanto.
What will this mean for the Cannabis industry?
Although many seed companies have fewer than ten employees, there are plenty of larger seedbanks and distributors who will be adversely affected by the new law. Furthermore, while the larger companies hold substantial capital, it pales into insignificance when considering the financial might of big agribusinesses, who may well seek to take advantage of the current trend for liberalisation of cannabis laws in coming years. Should this occur, seed banks and breeders may be out-competed in the patents market and ultimately be forced to license strains from corporate patent-holders.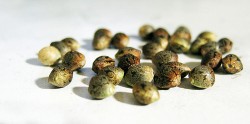 The two-tier system of registered and unregistered seed that will result from this policy could have various implications. Registered seed, which will be subject to rigorous testing, may well be more stable than many existing cannabis strains available today, which are often merely f1 or f2 crosses rather than the true-breeding strains still available from reputable seed companies. The current unregulated nature of the market does lead to a great deal of misinformation, which would be less likely with registered seed. However, smaller seeds companies will be forced to be part of the unregulated market as the costs of maintaining registry entries will no doubt prove prohibitively high, which will ultimately lead to a reduction in overall biodiversity and availability of strains.