The United Kingdom has a patchy track record with regards to drug policy over the last few decades. At times, there have been signs that attitudes towards cannabis are softening, such as the reclassification experiment in 2004 and the decriminalization trials in some London boroughs in 2002. However, the current situation is among the worst in Europe.
Legal aspects concerning consumption, possession and cultivation of cannabis
Cannabis possession & consumption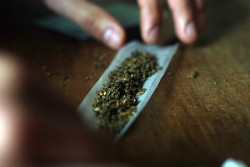 According to the UK government's website: as a Class B drug, possession of cannabis carries with it a maximum penalty of five years' imprisonment and/or unlimited fines. However, police are also authorized to issue a Cannabis Warning for a first offence and a Fixed Penalty for Disorder of £90 for a second. While neither constitutes a criminal record, they are entered into the Police National Computer (PNC) and will remain there indefinitely, without becoming "spent" as cautions and convictions do.
If an individual is subsequently found in possession of cannabis, they are then subject to arrest, which may result in charges, a caution, or no further action (NFA may also include further warnings or fixed penalties being issued). In practice, the maximum sentences for possession of cannabis are rarely upheld, but shorter custodial sentences may be imposed for repeat offenders.
Sale of cannabis
Possession of cannabis with intent to supply can result in a maximum prison sentence of fourteen years and/or unlimited fines. Again, these penalties are rarely imposed, except for in some of the most high-profile or large-scale trafficking operations. In practice, the sentence for supply of cannabis can vary greatly according to the individual's history and level of involvement in the operation, the locality, the amount, and the manner of supply.
Primarily, the "Category of Harm" is taken into account; Category 1 (the most serious) requires intent to supply of 200kg or more of cannabis, Category 2 is set at 40kg, Category 3 at 6kg, and Category 4 at 100g. Thus, for amounts lower than 100g, intent to supply charges are unlikely to be brought. A full list of sentencing guidelines for the various categories and roles can be found here.
Cultivation of cannabis
As it is classified as production of a Class B drug, the cultivation of cannabis also carries a maximum sentence of fourteen years' imprisonment and/or unlimited fines. The Category of Harm for cultivation is determined by the output or predicted output of the operation: Category 1 comprises factories, commercial greenhouses and large houses that have been fully converted into production facilities capable of producing "industrial" quantities of cannabis; Category 2 covers large rooms, lofts, and similar operations that are capable of producing "significant" quantities; Category 3 is between 10 and 28 plants; Category 4 covers "9 plant domestic operations".
Depending on role (leading, significant or lesser), individuals involved in Category 4 operations can expect penalties ranging from conditional discharges, fines, and/or community service orders to a maximum of one year's imprisonment. The law specifies that mitigating circumstances may be considered in cases of medical need, and in practice few individuals with serious, proven medical conditions are imprisoned for growing small quantities—although there have been some notable exceptions to this.
Medicinal cannabis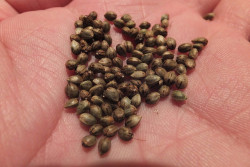 The current situation with medical cannabis in the UK is problematic. The only company licensed to produce medicinal cannabis products in the UK is GW Pharmaceuticals, who cultivate 20 tonnes of cannabis each year at their secret facility and use it to produce their trademark drug Sativex, which is a sublingual spray containing cannabis extract at a consistent ratio of 1:1 THC:CBD.
Sativex has been approved for sale throughout the European Union as part of the Mutual Recognition Procedure, but is not widely available in the UK due to its excessively high cost, which has caused a "postcode lottery" of areas whose NHS authority has deemed it unaffordable and other areas that have deemed it a necessary outlay.
Aside from Sativex, would-be medical cannabis patients from the UK have no recourse to legal medicine. Some UK doctors have prescribed cannabis to individuals who then travel elsewhere in Europe (such as the Netherlands) to obtain the legally-prescribed Bedrocan cannabis favoured by the Dutch and Canadian governments, which costs 5-20% of the end cost of Sativex. However, despite laws allowing non-UK EU residents to travel to the UK with their prescription, the Home Office has explicitly stated that UK residents may not enter the UK with medical cannabis legally obtained elsewhere.
Hemp and cannabis seeds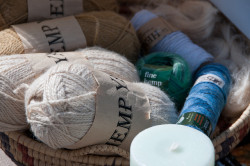 Cultivation of hemp is legal in the United Kingdom, provided that the grower holds a licence issued by the Home Office. Licences are issued on receipt of a £580 fee, upon completion of criminal records checks, and subject to certain requirements being met: the premises must be located "sensitively", i.e. not in the vicinity of a school or public area; THC content and provenance of seed must be confirmed, and only EU-approved varieties may be grown.
Hemp products, including seeds, oil and fibre, are all entirely legal in the UK, and there is a small domestic industry that produces oil crops for the food and cosmetics industry, as well as fibre crops for use in the automotive, building and textiles industries. However, the high licence fee  (which is levied irrespective of the area under cultivation) is considered to be off-putting to potential hemp farmers, and has been criticized as causing the UK industry to be less competitive than other EU countries.
All forms of cannabis seed, whether hemp or high-cannabinoid, are legal to buy and possess in the UK, but the law precludes germinating and growing cannabis seed of any type without the appropriate licence.
The UK's political parties and cannabis
Conservatives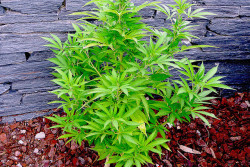 The Conservative Party's approach to drug policy has traditionally been persecutory and repressive. In December 2014, a spokesman for the Party stated that "the Conservatives are clear that drugs are dangerous and ruin lives. We have no intention of decriminalizing drugs".
Their 2015 manifesto makes only limited mention of drug policy: "we will focus not only on punishment, but also on rehabilitating offenders and intervening early to prevent troubled young people being drawn into crime".
The current Conservative majority government has overseen the introduction of roadside tests for cannabis and cocaine that can lead to one years' imprisonment and fines of up to £5000 for driving under the influence of drugs; these laws have been criticized due to the fact that the permissible level of THC in the bloodstream is set extremely low at 2µg/L (in comparison, most U.S. states with per se driving limits in place set the limit at 5µg/L).
Labour
The Labour Party has wavered on drug policy over the last two decades; their 1997 rise to power was accompanied by a strong push in favour of treatment and rehabilitation of drug users, and in 2001 Blair's government announced that cannabis would be reclassified from Class B to Class C; the reclassification was finalized in 2004 and endured for five years until Gordon Brown oversaw its reclassification back to Class B once more. 2001 was also the year that decriminalization experiments were carried out in Lambeth, South London.
The 2015 Labour manifesto repeats very similar sentiments to that of the Tories: "we will promote early-years intervention, supporting young children and their parents and dealing with problems before they get out of hand".
Green Party
According to their website, the Green Party is "the country's only mainstream political party with a long-term commitment to decriminalize cannabis"; they believe that medicinal cannabis should be available to those that need it, and that regulation and legalization of the recreational market would provide an alternative to the black market.
Liberal Democrats
The Lib Dems have traditionally had relatively progressive policies on cannabis, and their current leader Nick Clegg has recently announced a push for wide-ranging reform, including decriminalization of drugs for personal use, legalization of medical cannabis, and a "review to assess the effectiveness of the cannabis legalization experiments in the United States and Uruguay, in relation to public health and criminal activity".
Scottish National Party
The SNP has stated in the past that would be in favour of drug policy being devolved so that it becomes the remit of the Scottish parliament rather than Westminster. Current leader Nicola Sturgeon has also stated that she is in favour of decriminalization of cannabis.
CISTA (Cannabis Is Safer Than Alcohol)
CISTA is a single-issue party that advocates for full legalization of cannabis. In the 2015 election they plan to run candidates in approximately 20 constituencies. If elected, candidates will campaign for a Royal Commission to review the UK's drug policy, with a view to making it legal for all adults over the age of 21.
UK Independence Party
UKIP leader Nigel Farage has stated that drugs should be decriminalized and that the War on Drugs had been lost "many, many years ago". In an interview with the Telegraph last year, he voiced support for a Royal Commission to review UK drug policy with reference to the example of Portugal.