Looking through Sensi's Redux line is like taking an old treasure out of its box. This new line from Sensi is for the misfits, the growers north and south of the equator who don't live in ideal growing conditions. Putting an automatic and feminized spin on many much-loved favourites, the Sensi Seeds range now serves everybody.
There's no shame in polishing up the old and making it like new. In fact, that's the entire principle behind Sensi's release of 14 Redux strains in 2017. To celebrate some of our best cannabis strains, we have revamped them, made them new, and brought them to the public.
The word 'redux' is derived from the ancient Latin 'reducere', literally 'to lead back'. This term refers to when something previously available or known returns, or when an older work of art is presented in a new way. In this case, the latter definition is particularly apt; the cannabis strains in question are truly works of art that have stood the test of time and continue to be popular today.
It was with this proven track record in mind that Sensi Seeds embarked on a grand total of fourteen new varieties to be released in stages over the course of 2017, each one a redux of a classic. These new variations on classic themes are all perfect for outdoor growing in climates that are not traditionally conducive to producing high quality, strong, tasty buds. So let's meet them!
Big things grow from tiny seeds
Back at the very beginning of the European cannabis seed industry, Ben Dronkers pioneered the practise of collecting seeds from all the great cannabis-producing areas of the world. He knew that he was achieving something special, but had no idea just how much of an impact his work would have, not just in the Netherlands, but all over the globe.
These strains have all revolutionized the cannabis cultivation community in different ways. Early Skunk gave the option of cultivating strong, tasty and authentic buds outdoors. Durban brought the soaring sativa high of South Africa's most famous export within reach of a whole new continent. Mexican Sativa tempered rare and exotic genetics with the sturdiness necessary to thrive away from their native soil. Jamaican Pearl blended the best of classic island 'ganja' and one of our favourite early strains.
From old-school to new-school
All of these are now considered to be old-school cannabis strains. Some are actually older than the people who are growing them now! When The Sensi Seed Bank was created from The Seed Bank and The Sensi Connoisseurs Club, feminized seeds were a breeder's dream, and autoflowering was a quality only found in the as yet untapped Ruderalis branch of the cannabis family tree. The Classic Redux Series is the best of both worlds: tried and tested original varieties in feminized and autoflowering expressions.
We have always moved with the times, and as we approach the end of the second decade of the 21st century, it is with great pride that we continue to improve and refine the strains that have built our success. We hope you enjoy them and we look forward to your feedback – let us know what you think in the comments below the article!
6 New automatic strains
For those who simply can't wait for the entire vegetative and flowering periods to pass, automatic strains are as hasty as their growers. The same old strains you've always loved, only in automatic versions. That means no more light periods and a much smaller wait between planting and harvest.
Afghani #1 Automatic
Afghani #1 hails from the high altitudes of the Afghan side of the Hindu Kush mountains. The genetics that make up this original Sensi Seeds strain were carefully selected for trichome generation, strength and density of the buds.
Drawing on an extensive gene pool unparalleled among seed banks, the original Afghani #1 was finely tuned to bring together the best of two worlds: the performance of a carefully bred commercial cultivar and the archetypal flavour and effect of a landrace.
This strain, hailed as one of the building blocks of modern breeding, has now been given a cutting-edge reboot as Afghani #1 Automatic. Newly imbued with feminized and autoflowering traits, Afghani #1 Automatic brings the finest old-school indica genetics within the reach of more people than ever before.
Afghani #1 Automatic embodies the deep stone, pungent, earthy flavours and dense, chunky buds that indica fans love.
Big Bud Automatic
Our definitive heavyweight producer is one of the benchmarks for epically high yielding cannabis. Big Bud was bred from an Afghan-Skunk hybrid that originated in the US. The lone female specimen that reached the Netherlands was eventually backcrossed with a plant from the father's side of the family. This created a stable seed strain with unprecedented yields of gigantic buds and colas the size of a grower's arm!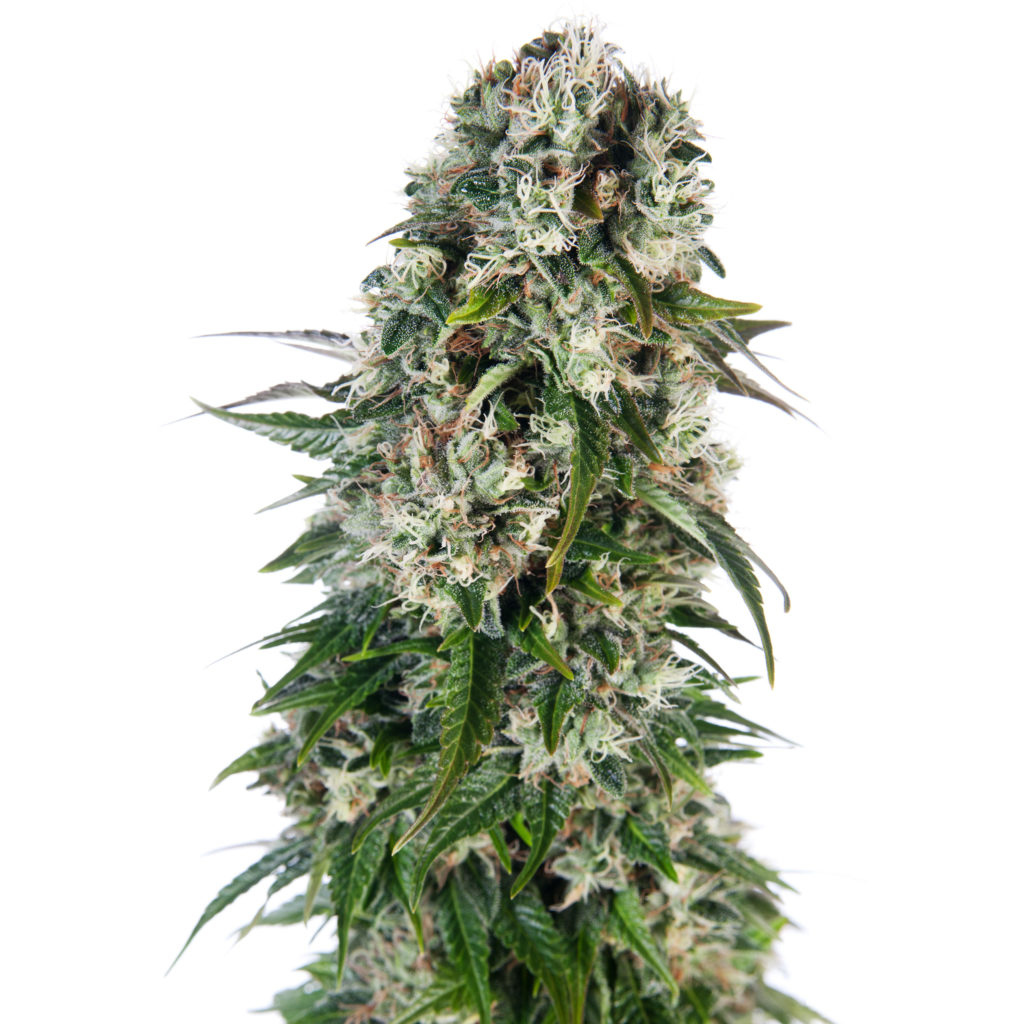 Following the creation (due to popular demand) and success of Big Bud Feminized, breeding Big Bud Automatic was a logical next step. We have preserved the essential qualities of tremendous buds and a strong relaxing stone, but the height and flowering time have been substantially reduced.
Despite the short stature of the plants, in the last weeks of flowering the branches may well need extra support in the form of canes or strings to ensure they don't break under the weight of the buds (just like the regular and feminized versions). Big Bud Automatic is our highest yielding automatic variety, so if you're looking for maximum harvests with minimum effort, this is definitely the strain for you!
Shiva Skunk Automatic
Our strongest form of skunk is now available as an autoflowering, feminized cannabis seed strain! It literally couldn't be easier to cultivate this "skunk of the gods" than with this new expression of Shiva Skunk. Although the size of the plants is (as to be expected) far smaller than the original variety, none of the characteristics that make this our strongest Skunk line are diminished – in fact, they are now easier to cultivate than ever before.
As with all of our new Automatic strains, we have used our prized true-breeding Ruderalis line to infuse Shiva Skunk with the all-important autoflowering trait. Original Shiva Skunk is a powerful, effervescent blend of Northern Lights #5 and Skunk #1, both of which are award-winning varieties renowned the world over for their potency and beauty.
The qualities that make these parent strains so popular are retained in this feminized autoflowering rendition, making them super easy to obtain, even for novice growers! Expect massive resin production, dense chunky buds, and a sublime effect that you'll want to share.
Early Skunk Automatic
Early Skunk Automatic is the easiest version of our most balanced outdoor seed strain. Feminized, autoflowering, heavy and potent – perfect for novices!
Our first Early Skunk was a revolution for outdoor growing, especially here in the northern latitudes. A grow-anywhere powerhouse, she was bred to flourish in short summers, to resist pests and fungus and to deliver knockout harvests! Early Skunk Automatic cannabis seeds bring the extra advantages of autoflowering, feminized traits to this outdoor strain.
If you're looking for an easy, fast, feminized seed strain which will produce high potency buds in almost any environment and circumstance, look no further than Early Skunk Automatic seeds!
With no need to worry about male plants or inducing flowering, this is a great strain for beginners. From a garden to a balcony, from a sunny, south-facing window to a far northern summer where the 'midnight sun' causes very unusual photoperiods – Early Skunk Automatic is the ideal choice.
Hindu Kush® Automatic
These seeds harness the power of mountainside cannabis evolution and the cutting edge of autoflowering breeding techniques for a super easy, classic indica.
Hindu Kush has been a favourite of old-school indica lovers since its release over two decades ago. Classics which have stood the test of time, as Hindu Kush has, are obvious and rewarding candidates to combine with the cutting edge of cannabis breeding technology. Hindu Kush Automatic is a perfect example of having the best of both worlds in your growroom.
If you are looking for cannabis seeds for a fast, short, low maintenance crop with the qualities of mountainside indica, Hindu Kush Automatic is a great choice. This modern Redux of an award-winning classic delivers a smooth high and a dependable performance. Affordable, easy and ready in almost record time, this is a great choice for beginners and medicinal growers.
Pure Power Plant® Automatic – White Label
Strong, sturdy and superb, the autoflowering version of this classic is a delight, whether growing for the first time or the millionth time.
Pure Power Plant Feminized has been a popular and reliable strain for many years, delighting growers with its enormous yields, superior strength and rapid flowering time. This feminized autoflowering seed version gives you the opportunity to produce quality crops quickly, easily, and several times a year, no matter what your level of experience is!
Pure Power Plant Automatic is recommended for beginners, people who have less confidence in their green fingers, those who need several crops per year from the same grow space, and anyone trying out a new growroom set up and needing a 'troubleshooting' variety. It thrives indoors under lights and can also flourish outdoors in warm climates with long summers.
8 new feminized strains
When Sensi Seeds first began experimenting with the process of feminizing seeds, it brought a whole new meaning to growing at home. Whereas once upon a time, a grower had to pay close attention to their plants, weeding out the males from the females, feminized seeds removed that need. Now there is almost a 100% guarantee of female plants in the garden. These are the feminized strains in Sensi's new Redux range.
Mexican Sativa Feminized
Great for beginners, Mexican Sativa Feminized flourishes well outdoors in cold wet climates, delivers a good yield and energetic high. It's exciting and affordable!
Mexican Sativa Feminized is the new expression of our sativa dominant, ever-popular Mexican Sativa. It displays the vigorous growth, impressive height and elegant, elongated buds of the original. These traits derive from genetics originating in the Southern Mexican region of Oaxaca.
So how did we adapt this exotic cannabis variety to northern climates? By blending it with the notoriously robust African sativa Durban. A dash of a hash plant cultivar from Pakistan reduced the flowering time. It also further reinforced the resistance to cold. Next, the most outstanding offspring from this line were back-crossed with the original Oaxacan.
Mexican Sativa Feminized is an excellent choice for both beginner and experienced cultivators. If you are looking for a strong, uplifting sativa with an exotic taste, look no further! These feminized cannabis seeds will grow well either indoors or outdoors. Gardeners in cold and cool climates especially enjoy the hardiness and resilience of this strain. And everyone will appreciate how affordable it is.
Jamaican Pearl Feminized
Bring some Caribbean sunshine to your garden! Jamaican Pearl Feminized seeds thrive in cool climates, producing harvests of sweet, sky high sativa goodness.
Jamaican Pearl's vigorous, productive growing profile is a favourite of growers everywhere. Made from Early Pearl, one of our oldest, most reliable outdoor sativa strains, and a blend of special Caribbean cultivars, Jamaican Pearl Feminized seeds maintain a mostly sativa balance.
Naturally grown cannabis flowers are a wonderful way to store solar energy for a cold winter, so buy Jamaican Pearl Feminized seeds for your garden and let them soak up the sun!
Our powerful, exotic, feminized sativa strain rewards medicinal and recreational growers with easy, bountiful harvests. This sweet cannabis delivers a delicious burst of flavour and splendid, golden high that warms the body like a ray of sunshine – from the tips of the toes to the frontal lobes!
Durban Feminized
Our sturdy South African sativa powerhouse can flourish anywhere. For an easy sativa with great potency, flavour and production, try Durban Feminized seeds!
Outside its home continent, Durban is easily the best-known African cannabis strain. This chunky subtropical sativa grows abundantly across southern Africa and is enjoyed everywhere. Durban Feminized cannabis seeds are a perfect outdoor sativa for growers of all experience levels. She's quick, fungus-resistant and a great producer, even in a dubious summer!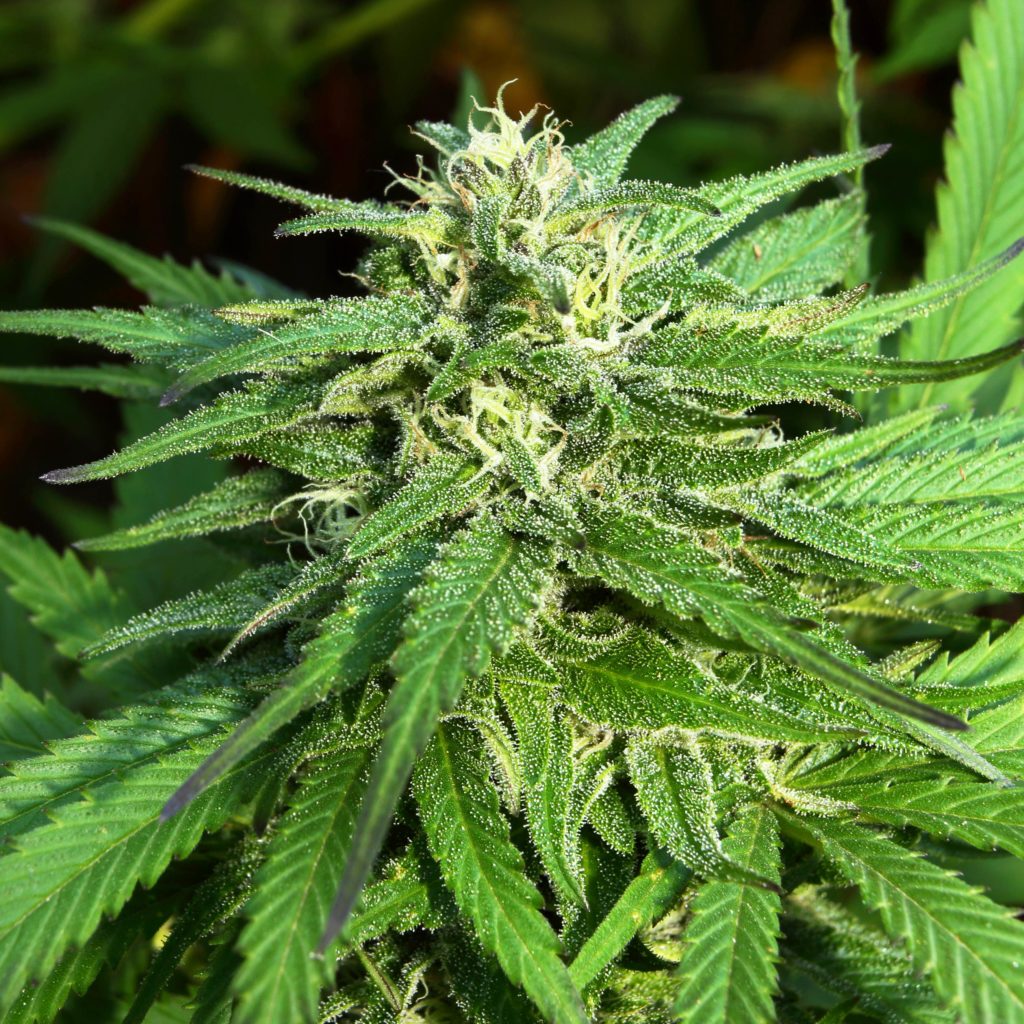 Durban can grow and flower beautifully in any climate, from temperate to tropical. If you're thinking about growing a sativa in a normal garden or balcony setting, you're looking for plants whose characteristics make them easier and more manageable. Durban Feminized has all of those important features – she's tough, forgiving and won't grow too tall. She's also fast in flowering, very productive and a potent medicinal or recreational plant.
Black Domina® Feminized
Whether you have grown before or not, Black Domina Feminized is a perfect example of the world of premium indica cannabis genetics. Strong and sultry!
One of the deepest, darkest indicas ever created, Black Domina has been collecting devoted aficionados for over two decades. This feminized version of the phenomenal four-way hybrid is charming new fans and old with the same exceptional qualities, made even easier to obtain. She's super-strong, very distinctive and aesthetically beautiful.
Black Domina Feminized cannabis seeds are a classic Redux of the original, four-way hybrid. You can explore the entire world of indicas in all its complexity with this single strain. You will discover that there's much more to this end of the cannabis spectrum than just being very stoned. Buy these seeds for big, easy harvests of premium indica buds that will satisfy even the most demanding of cannabis dominas!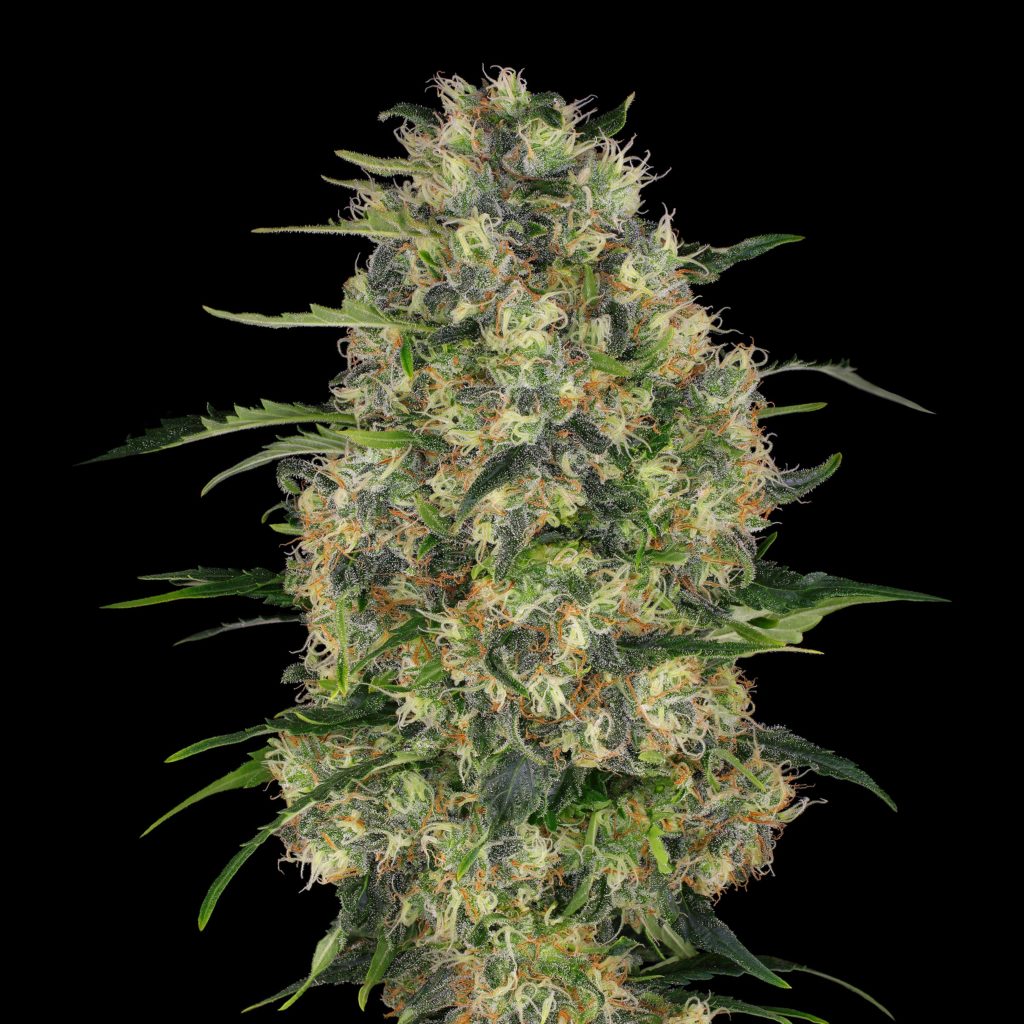 Hindu Kush® Feminized
As the name suggests, Hindu Kush has made its way to Europe from the Kush mountains near to Pakistan. Hindu Kush Feminized seeds spawn some of the most chunky, fast flowering pure indica plants. These plants are super robust and extremely sturdy, making these feminized seeds ideal for beginners.
Hindu Kush has been the parent strain of numerous hybrids since its release. Sensi Seeds used it to create the popular Skunk Kush among many others. The most recently famous of these hybrids is the OG Kush, proving that when genetics are this good, there is no reason to stop using them! This feminized version of Hindu Kush puts a new spin on an old classic.
Hindu Kush Feminized is a warmly welcomed member of the Kush family that Sensi Seeds is sure you will love. It has the same distinctive spicy aniseed and sandalwood flavours and aromas as the treasured original, the same rewarding growth patterns and yield potential, but now in a reliable feminized expression that makes it easier than ever before to cultivate. Choose these Hindu Kush Feminized cannabis seeds for a classic strain in an updated format!
Jack Herer Feminized
The upside of Jack Herer is that it's essentially everything you want from an indoor cannabis strain. Indica and sativa in perfect union, high yielding plants thoroughly drenched in trichomes, and sublime effects and flavours.
The downside is that if you're a novice, Jack Herer can be tricky to get the absolute most from, especially if you have beginner's bad luck or make the mistakes that come with learning the fine art of indoor growing (which is why we also carry cannabis seeds for the absolute beginner). Jack Herer Feminized makes it easier to grow this jewel in the Sensi Seeds crown.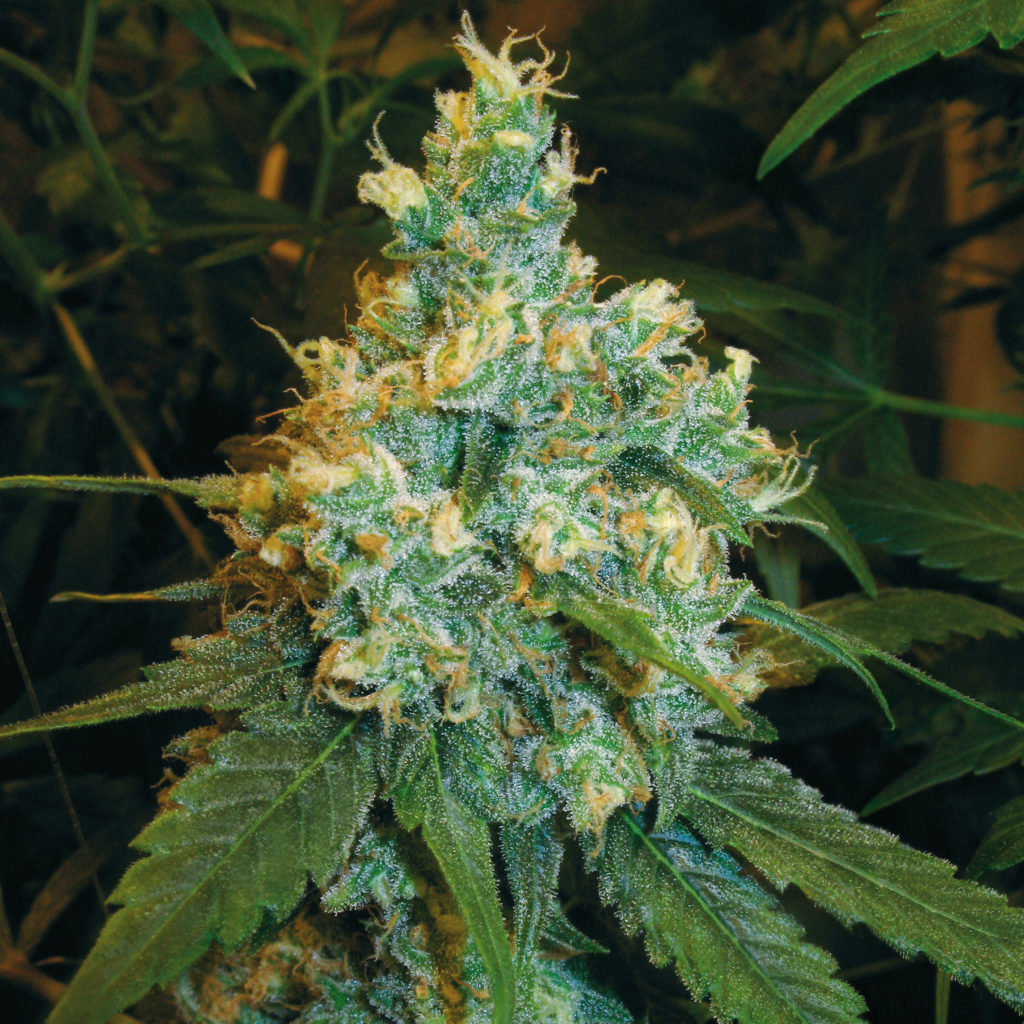 Just like the original, plants grown from these seeds are a fabulous combination of solid indica yield and resin production, and exotic sativa high and flavours which thus far, no other cannabis seed strain has managed to surpass. The trichome covering is so thick on the buds that they can appear silver-white, and extends over the small 'sugar' leaves and even to the nearest fan leaves. This is especially beneficial for people making hash or butter from trimmings.
Original Jack Herer has delighted growers and consumers for well over two decades, picking up numerous awards along the way. We're really excited about making this premier strain more accessible to growers, and we can't wait for your feedback on our new Jack Herer Feminized cannabis seeds!
Afghani #1 Feminized
The original Afghani #1 was bred to set the benchmark for vigorous, sturdy indica plants that remain true to their archetypal landrace forebears. The speed and density of their flowering harks back to these ancestors. For hundreds of generations, Afghan plants soaked up the sun on high-altitude mountainsides in the Hindu Kush region, getting stronger and hardier each year. When Ben Dronkers returned to the Netherlands with seeds from these precious strains, the groundwork was laid for Afghani #1.
For many years, this cannabis seed strain has been a vital component of many new and exciting varieties, both from Sensi Seeds and other seed companies. Now, we have revisited this ultimate indica to create a feminized expression worthy of being named #1!
What was always an easy variety to grow is even simpler as a feminized seed strain. Beginners and medicinal patients will especially appreciate the robust nature and deep, powerful stone of Afghani #1 Feminized. Those with limited ceiling height will love its short stature. With a short flowering time too, it's a very pleasant surprise as to just how much bud these plants produce! We're delighted to launch this quintessential 'Afghanica' genotype as a feminized cannabis seed strain.
California Indica Feminized
California Indica also draws on our exceptional collection of Afghan strains, using one of our most enthusiastic resin producing double Afghan crosses – the legendary Northern Lights #1 x Hash Plant. The other side of the family is a gigantic California Orange Bud. Remarkably high yields and an unusually strong sativa tendency coupled with a bright, tangy citrus flavour made this cultivar the obvious choice for becoming a mother! Since the result was so intensely satisfying, the same heritage was used to create this gorgeous feminized version of California Indica.
Citrus aromas are usually associated with the sativa end of the cannabis spectrum, with strains like the White Label White Diesel and White Diesel Haze being noted for their grapefruit notes. California Indica Feminized brings those fruity flavours to indica lovers, with its sweeter, mandarin orange tang.
Although it is a deeply relaxing strain to consume, it is not a 'couchlock' variety, so ideal as a daytime choice for when you want to relieve stress or chill out whilst still being able to get things done! And naturally, since it is a feminized cannabis seed strain, it's even easier to grow than the regular version.
It is rare for Sensi Seeds to release new strains, although it is no secret that the brand continuously works on developing new genetics. However, this process takes years of meticulous work before a variety is ready for distribution.
"Long-valued customers expressed their interest in us developing more feminized and automatic varieties. After careful deliberation, we were happy to oblige," states Ravi Spaarenberg, Director of Sensi Seeds.
Now, this range of automatic and feminized seeds is available to everybody. For all of those searching for the perfect strain to grow under less-than-ideal conditions, these strains fill the void. Enjoy the new Redux line, and let us know what you think in the comments!
Disclaimer:

Laws and regulations regarding cannabis cultivation differ from country to country. Sensi Seeds therefore strongly advises you to check your local laws and regulations. Do not act in conflict with the law.