Cannabis Industry The international movement to legalise and regulate cannabis has achieved such staggering success in recent years that the cause has now become mainstream, and an increasingly significant political issue in dozens of countries worldwide. After the successes of last year, what does 2017 hold for the cannabis industry?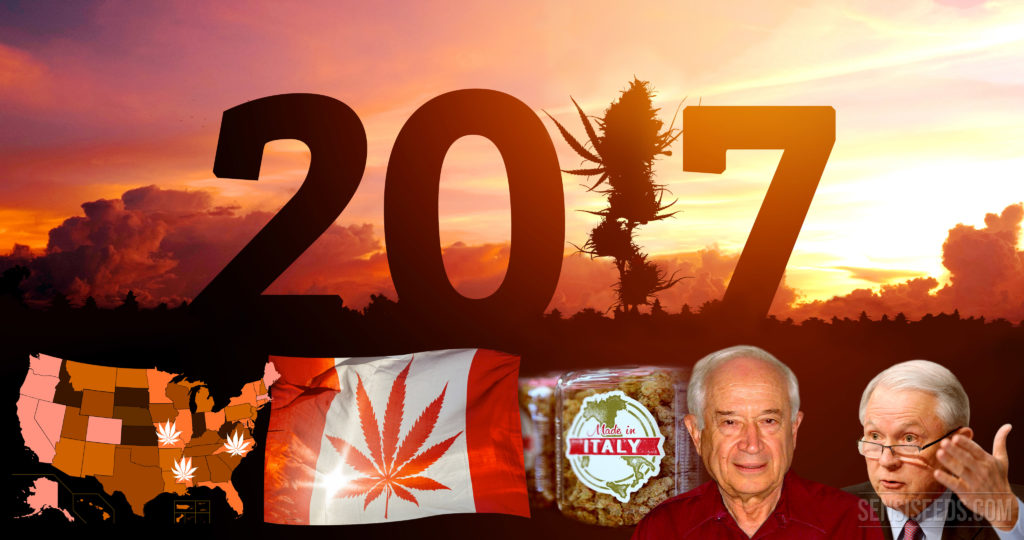 Ten years ago, the idea that such rapid progress would be made in such a comparatively short time would have been preposterous, but now, the idea of full global legalisation no longer seems like a utopian dream but a distinct and imminent reality.
Several U.S. States Moving Towards Legalization in 2017
As many as eight U.S. states could see cannabis fully legalised for both medicinal and recreational purposes in 2017: Delaware, Texas, Rhode Island, New Jersey, New Mexico, Kentucky, Missouri and Vermont.
US states that have already voted to legalise recreational cannabis include:
Colorado & Washington (2012)
Oregon, Alaska & D.C. (2014)
California, Maine, Massachusetts, & Nevada (2016)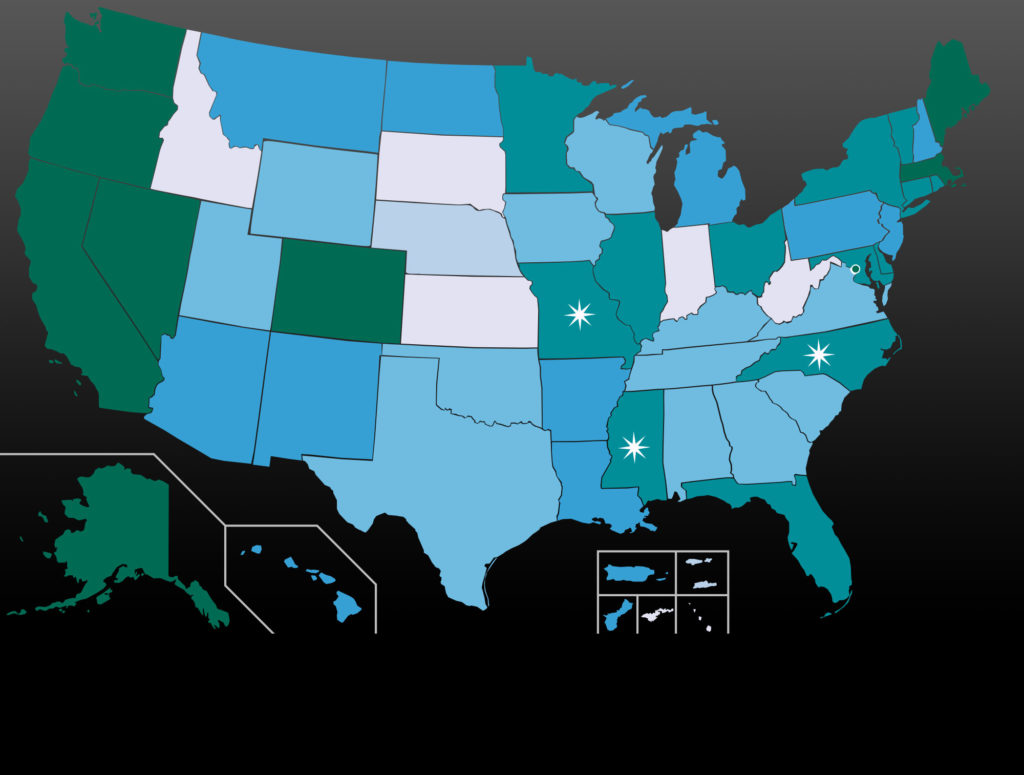 In some states, such as Colorado, legalization has now been in place for several years, and reported advantages (such as boosted state revenues and a drop in alcohol-related vehicle accidents) appear to outweigh any perceived disadvantages. Thus, increasing numbers of states are gaining confidence in the idea of full legalization.
Across the United States, the public image of cannabis appears to be rapidly undergoing a process of normalization and "depolarization". An important tipping point was reached in 2016 as medicinal cannabis became legal in twenty-five of the fifty states.
Canada Pushes Forward With Federal Legislation
The federal government of Canada intends to introduce legislation in the spring of 2017, while the Parliamentary Budget Office has predicted that sales of recreational cannabis could begin by January 2018.
However, various prominent industry members including Guillermo Delmonte, CEO of International Cannabis Corporation, have stated that the process of planning and implementing the new legislation may take significantly longer than a year. In November 2016, Delmonte's firm became the first international cannabis company listed on a Canadian stock exchange.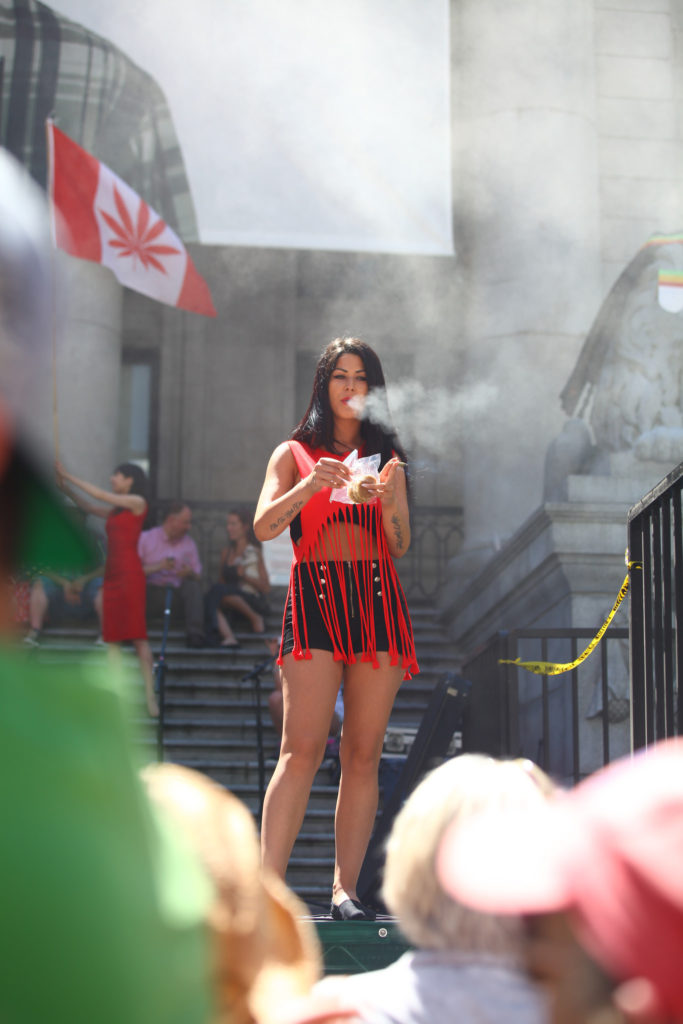 While legalization appears to be imminent, the sale and possession of cannabis remains illegal in Canada, except for medicinal purposes. Currently, only large-scale producers licensed under Health Canada's medicinal cannabis scheme are permitted to supply patients with cannabis.
In recent months, raids on dispensaries that do not conform with the strict regulations have continued. Dispensary owners are unhappy that they are still at risk of severe penalties for what they feel is a legitimate attempt to serve patients' needs.
Germany & Italy Move Towards Legalization in 2017
In Germany, the political debate on legalizing cannabis has been intensifying for several years. It is likely that the nation will fully legalize medicinal cannabis in 2017, and also that at least one of Germany's federal states – Berlin – will introduce a "scientifically monitored pilot project for the controlled distribution of cannabis to adults" for recreational purposes. However, full legalization on a national level may still be some years away.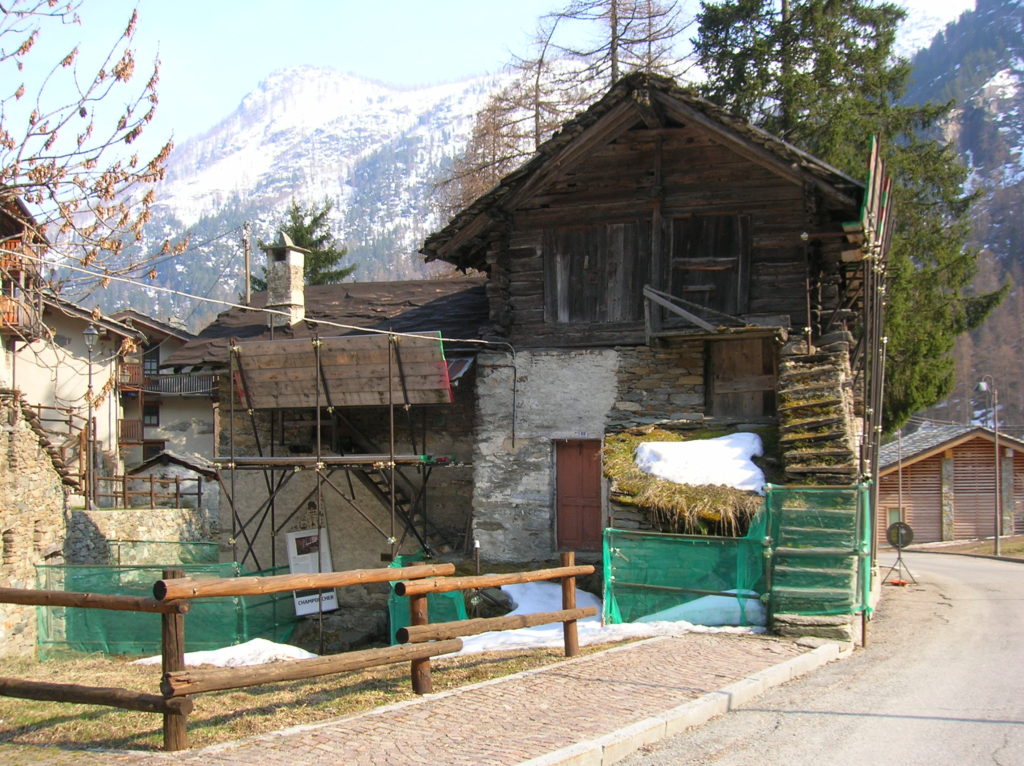 In Italy, 2016's cross-party proposal to legalize cannabis has been sent back to the parliamentary committee after a right-wing parliamentary group made over 1,300 obstructionist objections to its passing. The organizers of the proposal intend to resubmit the bill in 2017 – however, ongoing political instability means that lawmakers' eyes may be focused elsewhere.
If the bill passes, Italian citizens would have the right to grow up to five plants for personal use, as well as possess up to fifteen grams at home or five grams in public settings. It would also authorize cannabis social clubs with up to fifty members. Recent polls suggest that more than 70% of Italian citizens are in favour of a regulatory model similar to that of Colorado – but the ever-influential Catholic Church still remains strongly in opposition.
Increasing Calls For EU-Wide Legislation on Cannabis
In recent years, support for medicinal cannabis has increased dramatically throughout the world, among politicians and the public alike. With this movement have come calls for the world's supranational organizations to step up and implement progressive, fair legislation throughout their zones of jurisdiction.
In 2014, a European Citizens' Initiative attempted to bring forward a petition to have cannabis legalized throughout the EU. This particular initiative failed due to insufficient signatories – however, the Citizens Initiative procedure is generally extremely unlikely to result in success. Thus, an alternative means of gaining EU-wide recognition of cannabis is likely to be more successful.
However, it seems that a new effort is already underway. In November 2016, the left-wing parliamentary group European United Left–Nordic Green Left (GUE-NGL) hosted a world-first International Conference on Medicinal Cannabis at the European Parliament in Brussels, Belgium.
Prominent researchers including Manuel Guzman and Carola Perez of Spain's Observatorio Español de Cannabis Medicinal (OECM) spoke at the conference. Encouraging closing remarks were made by German MEP Stefan Eck (reported in Leafly):
"In my opinion it is now time to legalize cannabis for medical purposes in the EU as well. I believe that, as soon as possible, we should at least implement a Europe-wide legalization of cannabis for medical purposes. This is the minimum. And we should always keep in mind that the ban on cannabis is absolutely illogical as long as other substances, like nicotine and alcohol, are allowed."
Could 2017 Be The Year That Cannabis Is Rescheduled Globally?
For many years, cannabis has been kept at illegal throughout the world due to international treaties, particularly the 1961 UN Single Convention on Narcotic Drugs. The Convention classifies cannabis as a Schedule I & IV drug, with no medicinal value and a high risk of abuse.
The World Health Organization (WHO) has the ability to reassess and reclassify cannabis as new research becomes available. It has put off conducting such a review for many years, for unclear reasons – but this may be about to change.
In December 2016, the Commission on Narcotic Drugs in Vienna, Austria heard the results of a report collated by the WHO's 38th Expert Committee on Drug Dependence (ECDD). The Committee acknowledged:
An increase in the use of cannabis and its components for medical purposes
The emergence of new cannabis-related pharmaceutical preparations for therapeutic use
Cannabis has never been subject to a formal pre-review or critical review by the ECDD
Furthermore, the ECDD stated the intent to conduct pre-reviews on cannabis and cannabinoid compounds, to be evaluated at a special meeting of the ECDD within the next eighteen months. Thus, while this is not a definite guarantee of global legalization, and may not be resolved before 2018, it nonetheless represents a giant leap forward.
Meanwhile, Cannabinoid Research Continues Apace
Increasingly, extreme and politicized arguments both for and against cannabis are being challenged by science-based evidence and economic reality. It's now increasingly difficult for right-wing politicians to repress cannabis on an ideological basis, but also harder for activists to make sensationalized claims that are not fully backed up by evidence.
In several countries throughout the world – for example Israel, homeland of the great cannabinoid scientist Raphael Mechoulam – there has been strong, steady progress in cannabis research over multiple decades. Now, Israel is a world leader in cannabinoid research, and is currently running multiple clinical trials into medicinal uses for cannabis. Spain too is putting itself on the map as a centre for global learning on cannabinoids, with organizations such as the OECM contributing greatly to the pool of knowledge.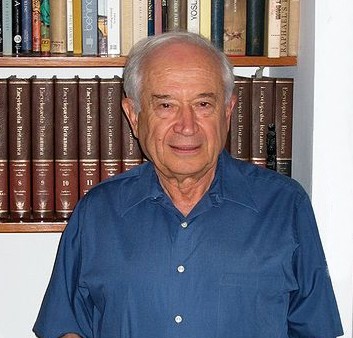 In the USA, the track record of research into cannabis is inconsistent, having been marred by severe restrictions on research for so long. However, several important studies will take place in 2017, including the well-publicized MAPS clinical trial into cannabis for PTSD in veterans.
Furthermore, research efforts in the US are likely to be aided by the DEA's announcements in August 2016 – while the notoriously prohibitionist agency failed to reclassify cannabis under the Controlled Substances Act, it did announce an expansion in the number of manufacturers licensed to supply researchers will cannabis for study purposes.
What About the Bad News for the Cannabis Industry in 2017?
The single most concerning event in 2016 for the cannabis industry was undoubtedly the election of the multi-millionaire Republican candidate Donald Trump. In the runup to the election the president-elect avoided too much focus on cannabis, although he has reportedly stated that he is in favour of medicinal cannabis and the right of the states to legal self-determination.
On the other hand, Trump has also stated that the legal industry in Colorado is "a real problem". Furthermore, vice president-elect Mike Pence was governor of one of the US' most cannabis-hostile states, Indiana, and has publicly stated his opposition to legalization. As well as this, Trump's pick for US Attorney General – the nation's principal law enforcement role – is Jeff Sessions, a notoriously anti-drug lawmaker. In April 2016, Sessions stated that "good people don't smoke marijuana"; while in the 1980s in Alabama, he stated that he thought the Ku Klux Klan "were OK until I found out they smoked pot."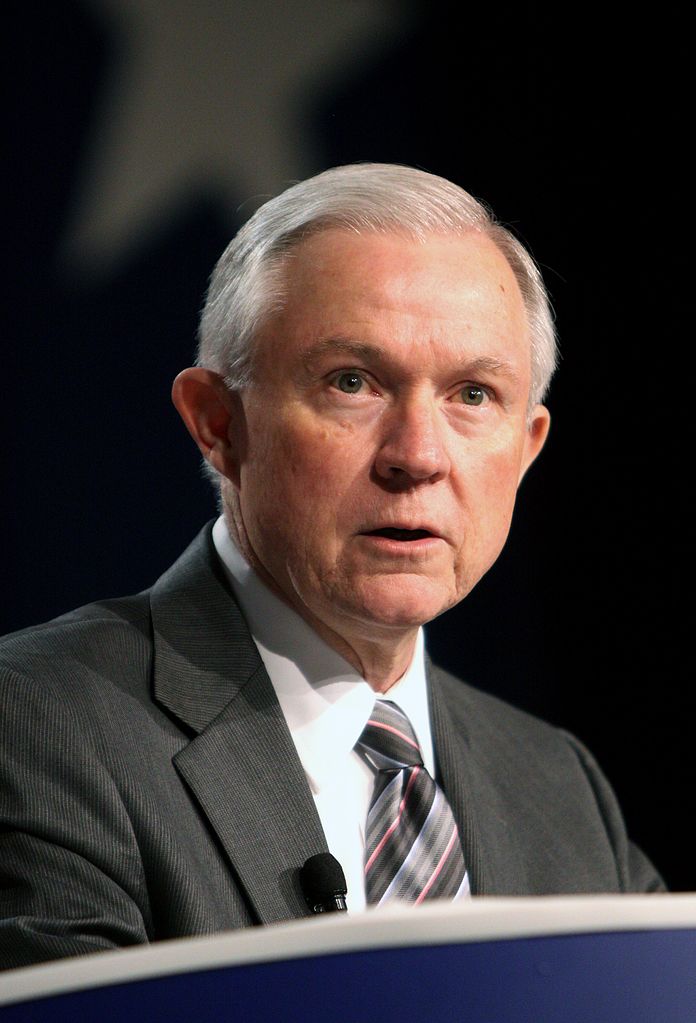 As we have seen, 2016 was a landmark year for cannabis throughout the world. The recent progress made by the global cannabis community, made up as it is of patients, recreational users, producers, scientists and educators, has been nothing short of spectacular. Despite some negatives, and some worrying signs for the future, the overall trend is more positive than ever before. By all predictions, 2017 is going to be one of the most important years for cannabis in all of history to date.